Register to continue reading for free
South Africa: industry impacted by slow retail sales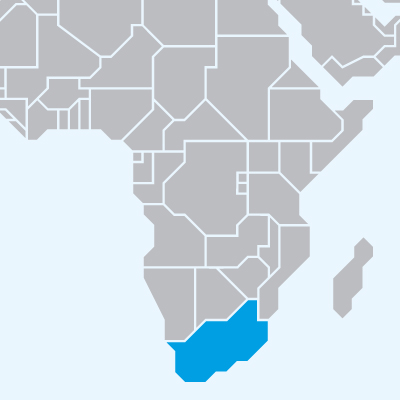 We spoke with Jirka Vymetal, Executive Director at SAFLIA, the Southern African Footwear & Leather Industries Association, to learn more about the current situation of the pandemic in the country and the impacts it is having on the footwear industry
As SAFLIA tells us, all footwear factories are allowed to operate at the moment in South Africa "but not quite at 100%" due to COVID-19 restrictions (social distancing; staff calling off sick, amongst others). Retail is also allowed to operate as normal but there is limitation to the number of customers that can be inside the shops at any given time.

According to SAFLIA, the main problem the footwear industry is currently facing is the "slow retail sales" as people are "not shopping as much anymore". This results in a lack of orders for the industry.

In general, the country has put in place COVID-19 protocols, such as compulsory hand sanitising, mask wearing, sanitising of workplaces, counters, tables, chairs. SAFLIA adds, that workers and customers temperatures are taken at the entry into any premises and that workers (people) over 60 are encouraged to stay or work from home, however "no compensation is offered by the government".


Current COVID-19 situation in South Africa
Of the 5 levels existing in the country, South Africa is now in level 3. This results in curfew between 9pm and 6am; a total ban on alcohol sales, as well as transportation & distribution of such products; and pubs are closed, as well as most restaurants. Food takeaways are functioning. It is now mandatory to wear a mask in public. Beaches are closed and distance work is recommended. "We are experiencing a bad second wave of rapid infections and have a more contagious strain of the virus. International air travel has virtually stopped again. All land border posts are closed for migration of people and only goods are able to cross borders. Crowd gatherings are forbidden, except for funerals where a maximum of 50 people can attend", Jirka Vymetal, Executive Director at SAFLIA states.

With a total population of 59 million people, South Africa has had so far 1.4 million cases of infected people, of which 1.2 million already recovered. 42 thousand people have lost their life since the beginning of the pandemic.



Footwear Industry in South Africa
South Africa's footwear industry is mostly concentrated in KwaZulu-Natal. According to the World Footwear Yearbook (
available HERE
), the country's exports, mainly destined for neighbouring countries, fell by 5% in 2019 as did its imports. Imports from India and Cambodia have increased more than any other over the last five years, but China continues to be the country's main supplier.