Register to continue reading for free
South Africa: massive disruption caused by Covid-19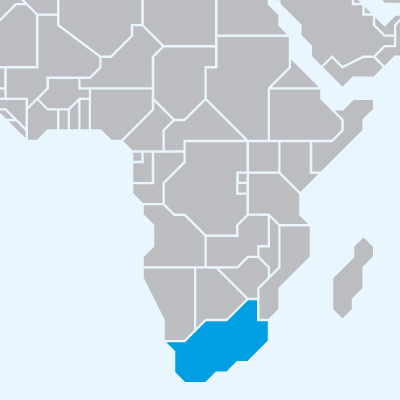 In the last few weeks, the situation aggravated in South Africa, as a full lockdown has been in place since the 27th of March and disruption has increased significantly
The first cases of positive cases for Covid-19 in South Africa were only reported in March. The latest numbers confirme 1 845 people positive with the virus and 18 deaths registered so far.

As South Africa have been in full lockdown since the 27th of March and for a 21-day period, there is a "massive disruption in the country", SAFIA, the local footwear association, tells the World Footwear.

All footwear factories are now closed and will continue during this period, with the exception being the ones manufacturing essential personal protective equipment. In such cases, a special permit must be obtained to remain open and functioning. Retail has been impacted as well with closures across all sectors, except the ones trading in food and essential goods.

The main issues felt by the companies relate to the additional financial burden as payments from customers and some big retailers are starting to lack.

For now, SAFLIA recommends all its members to follow recommendations from the World Health Organisation, namely, to follow the advice to stay at home and to follow continuous hygiene.

(Updated on the 7th of April 2020)
According to the World Footwear Yearbook (
Available HERE
) in 2018 South Africa was the third largest exporter of footwear in Africa, just after Tunisia and Morocco. With an annual consumption of 243 million pairs and production of only 57 million pairs, in 2018 the country imported 215 million pairs of shoes.