Register to continue reading for free
Footwear in Poland: a country snapshot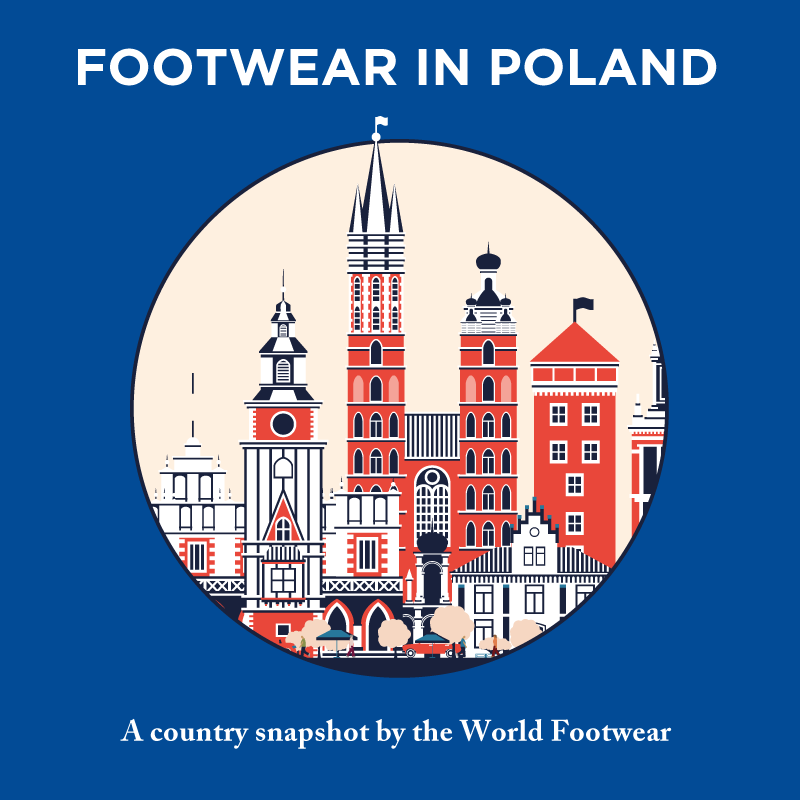 Today, we bring to you our new country snapshot, this time focusing on Poland, which constitutes a major hub for footwear trade in Central Europe. In 2020, despite the constraints imposed by the COVID-19 pandemic, both imports and exports increased, making the country the 10th biggest exporter importer of footwear worldwide
In 2020, Poland imported 215 million pairs of shoes, at a total value of 3.3 billion US dollars. China is its main supplier, with a 27% share in value, followed by Germany (19%) and Vietnam (15%).

Concerning exports, the country sold a total of 123 million pairs of shoes, generating 2.5 billion US dollars. Polish footwear is exported mainly to Europe. Germany comes first, with a 38% share in total, being followed by the Czech Republic (7%), Romania (6%), Italy and Slovakia (both at 4% share).

Although offline stores are leaders in the distribution channel, with a 77% market share, the digital channel has been expanding, and it is expected to reach a 25% share of total sales by 2023.

Intending to provide an overview of this growing European market, we have compiled a market study covering useful information for companies interested in expanding business to the Polish market, such as the characterization of the footwear production and consumption in Poland, further data on its international trade or market access requirements.

Get free access to the full market study.