CCC uncovers new business strategy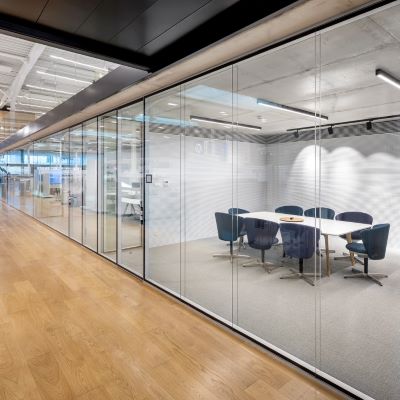 The Polish-based footwear group has unveiled its 'GO.25 Everything fashion. Omnichannel platform' strategy, with which it expects to triple annual revenue by 2025
"The transformation of consumer behaviour has accelerated significantly over the past several months. Shopping preferences have shifted even more towards digital retail channels and today's customers expect even more up-to-date, fast and consistent service across different channels. Our organization has always boldly embraced change and delivered rapid growth. This still holds true – we want to multiply the potential we have today. We are merging online with offline to provide customers with new shopping experience", explained Marcin Czyczerski, President of the Management Board of the CCC Group.

The new strategy intends to foster continued growth under the omnichannel platform model, which brings together the group's brands (CCC, HalfPrice, eobuwie.pl, MODIVO and DeeZee). It also encompasses the commitment of the company to be an active participant in the entire customer journey.

"Omnichannel platform means we can easily add new categories, brands and products for different customer segments and prices. It also means we are everywhere a customer might need us – because we enjoy a strong position both in stores and in the digital world. We have a quite unique, strong business model, and the chance to expand our market shares post-pandemic is great" added Karol Póltorak, Vice President of the Management Board, Strategy and Development, CCC Group.

Key Strategic Goals
Thus, by 2025, the group is expecting to achieve a threefold increase in the annual revenue, as compared to the year ending on the 31st of October 2021, and to deliver a consolidated EBITDA margin above 12%.





In addition, the group intends to drive growth in revenue from new product categories (non-footwear) to at least one-third of the total revenue. Karol Póltorak, Vice President of the Management Board, Strategy and Development, CCC Group, added that "we have the customers, resources and skills to do so".





Moreover, CCC has set the goal of reaching an over 60% share of online in the group's revenue, of improving NPS (net promoter score) by 10 points for each channel within the group, of achieving an MSCI ESGI rating of A+ and of driving employee engagement index to over 10 pp above the industry average.








Image Credits: corporate.ccc.eu