CCC expands its international presence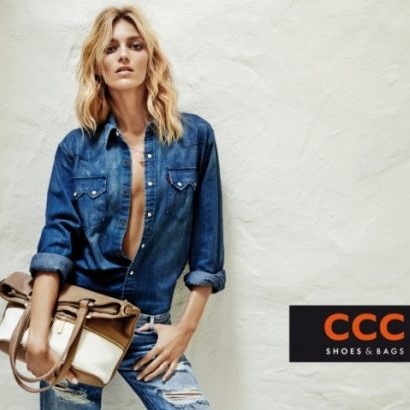 The Poland-based footwear group has recentlyh announced the opening of new stores in countries such as Austria and Hungary. CCC is also expanding its digital stores to other countries
esize.me available outside Poland
The esize.me service has been introduced by CCC in October 2018, when eobuwie.pl introduced stationary 3D scanners to its stores: "Customers immediately appreciated this technological convenience. So far, we have over 1.8 million foot scans in the database. This is another proof that modern solutions in the FashionTech industry are our strong hallmark in working with clients. Of course, the next natural step for us was to make the service available in the mobile application, so that everyone could make a scan and take advantage of the recommendations when making online purchases", commented Mikolaj Wezdecki, member of the Management Board of eobuwie.pl and Director of e-commerce.
Now customers in Bulgaria, the Czech Republic, Greece and Hungary will be able to use this solution. The condition is to have a smartphone with the Android operating system.
The decision to implement such solution gained particular popularity during the lockdown period and related trade restrictions.
HalfPrice debuts in Austria
Back in mid-August, HalfPrice chain debuted in Vienna (Austria) and CCC is planning the brand will appear in two more locations in the country this year. Belonging to the CCC HalfPrice Group, started operating in Poland in May this year. Three months after its launch, the chain opened 22 stores in the country, and a week ago it made its debut on the first foreign market - in Hungary. In September, HalfPrice is also start operating in the Czech Republic.
ccc.eu online store debuts in Russia
According to the Polish-based group, in the first half of this year, Russia was included in the Top 6 largest foreign markets of the CCC Group, currently operating in 29 countries: "The growth forecasts show the region's potential. It is estimated that in 2025 the number of e-commerce customers in the fashion segment in Russia will exceed 125 million people", stated Anna Motysko, General Director of CCC for Russia.
The CCC Group has been operating on the Russian market since 2016. So far, the local presence is distributed through 40 stationary points and through the Wildberries and Ozon marketplace platforms. From August, the russia.ccc.eu platform is also available.