CCC announces record revenue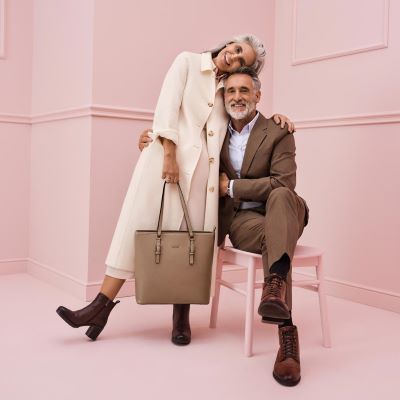 The Polish-based footwear group reported record revenue of roughly 436 million euros (2 billion Polish Zloty) in the second quarter of 2021. E-commerce generated almost half of that figure
"The second quarter of our financial year 2021 was the best period in terms of sales in the company's operating history. We are consistently strengthening our product offering, enhancing our sales channels and customers' shopping experience. As a result, we have recorded revenue growth in the offline network, while also maintaining strong growth in e-commerce. This demonstrates we have perfectly seized the moment to digitalize our business and have accurately anticipated market and consumer trends", commented Martin Czyczerski, President of the CCC Management Board.
Second Quarter Results
In the second quarter of the fiscal year 2021 (May-July), the CCC group reported sales of 436 million euros (2 billion Polish Zloty), which translates into an increase of 41% and 5%, on a comparable basis, respectively, to the same period of 2020 and 2019. According to CCC, growth was mainly generated by a combination of factors, such as, the customer's return to the physical stores, continued growth in online sales and a strong start of the new HalfPrice chain.

The group has also reported that a wider gross margin (up by 2.2 percentage points year-on-year) and cost discipline contributed to an EBITDA margin of 11.3%.
Online Sales
CCC currently operates over 90 online stores in 19 countries, which is reflected in its revenue structure. Online sales have accounted for 43% of the total revenue generated in the three months ended on the 31st of July 2021. Modivo sales increased by 95%, ccc.eu by 44%, DeeZee by 80%, as compared to the same period of 2020.
Sales delivered by eobuwie.pl, the group's key e-commerce engine, grew by 55% year-on-year, reaching approximately 175 million euros (805 million Polish Zloty). Revenue also increased by 78% in Greece, 88% in Germany and 167% in France.
Customers' Shopping Experience
CCC group has been launching innovative services to enhance customers' shopping experience. Recently, the group has introduced deferred payments through its PayPo service, which allows the customers to take purchased items home and pay after 30 days. As part of the offline channel's digitalization, in-store e-kiosks have been made available at 750 CCC outlets across Central and Eastern Europe, enabling access to an extensive online offering. In addition, in 37 cities throughout Poland, the CCC Express fast delivery service has made it possible to receive shoes and accessories ordered online within just 90 minutes. Same-day deliveries are also available to eobuwie.pl customers in 12 Polish cities. In the coming months, they will be launched in other countries and offered to Modivo customers.
Image credits: cocainemodels.com