Farfetch sets 10-year sustainability goals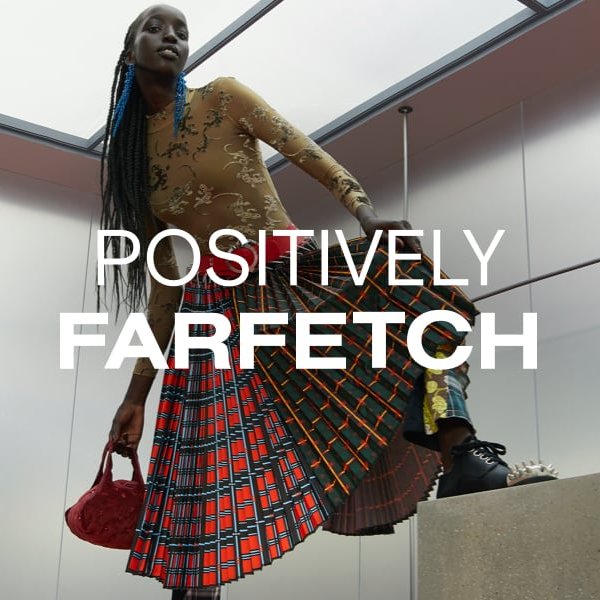 The online fashion retailer has announced a set of sustainability goals for the next ten years divided in four main areas, ranging from being climate positive to promoting conscious inclusion
As part of its 2019 "Positively Farfetch" strategy, the company is aiming to be "the platform for good in luxury fashion", enabling and empowering those who work with Farfetch and the entire fashion community to "think, act and choose positively".


To do that Farfetch is focused in 4 goals:

- Positively Cleaner: To be climate positive. Achieving net zero emissions by reducing our footprint in line with Science Based Targets while offsetting unavoidable emissions, and supporting a wider value chain (outside of their footprint boundary), to achieve additional carbon reductions;
- Positively Circular: To be more circular than linear. Selling more circular, low–waste products, and uses of circular services, than sales of products made in traditional, linear ways;
- Positively Conscious: To sell 100% conscious products. Driving all revenues from products that are independently recognised or certified as being better for people, the planet or animals, and from services that enable positive change;
- Positively Inclusive: To be a leader in conscious inclusion. Championing diversity and inclusion both in our workplace and the global fashion community.
"As a platform for the luxury industry, we are in a unique position to allow positive changes in many different ways. That is why we have given our sustainable business strategy the name 'Positively Farfetch '- because we want to be, not just any platform, but the platform for good in luxury, which allows and empowers everyone we work with to think, act and choose positively", commented José Neves, Founder and CEO of Farfetch.