Farfetch announces quarter with new record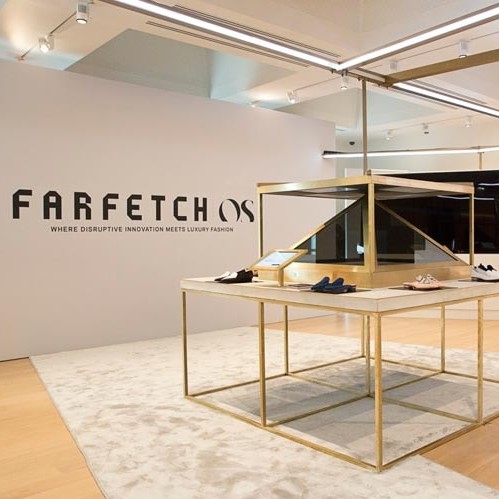 The giant marketplace dedicated to luxury fashion has announced second quarter results marked by new records in revenue and Gross Merchandise Value
José Neves, Farfetch Founder, CEO and Co-Chair commented: "Farfetch continued to deliver market-leading growth in second quarter 2019, with Platform GMV expanding by 44% to a record 484 million US dollars. Our unmatched proposition for luxury consumers drove growth beyond not only our expectations, but also the growth of the online personal luxury goods industry, as we continued to gain market share. As we approach our one-year anniversary as a public company, I am delighted with our progress in executing on our Chapter 2 vision - to build on our global platform to take the lion's share of the 100 billion US dollars growth expected in the online luxury industry. Moreover, the industry has only further validated our global e-concession model over the past year as we have seen major luxury groups increase their direct supply on our Marketplace while at the same time announcing plans to reduce wholesale distribution, and our overall number of brand and boutique partners continued to increase to now exceed 1 100.
Second Quarter Results

Gross Merchandise Value (GMV) increased by 149.9 million US dollars from 338.5 million US dollars in second quarter of 2018 totalling 488.5 million US dollars in second quarter 2019, representing year-over-year growth of 44.3%. Platform GMV increased by 148.9 million US dollars from 335.4 million US dollars in second quarter 2018 to 484.3 million Us dollars in second quarter 2019, representing year-over-year growth of 44.4%. Excluding the impact of changes in foreign exchange rates, Platform GMV would have increased by approximately 49.0%. The increases in GMV and Platform GMV were primarily driven by an increase of 55.7% in Active Consumers to 1.8 million, and increases in average number of orders per Active Consumer and total number of orders on the Farfetch Marketplace.


Revenue increased by 62.6 million US dollars year-over-year from 146.7 million US dollars in second quarter 2018 to 209.3 million US dollars in second quarter 2019, representing growth of 42.7%. The increase was primarily driven by 52.8% growth in Platform Services Revenue to 176.5 million US dollars. In-Store revenue increased by 33.1% to 4.2 million US dollars. The increase in Platform Services Revenue of 52.8% was driven by 44.4% growth in Platform GMV, boosted by growth in first-party GMV which more than doubled year-on-year and which is included in Platform Services Revenue at 100% of the GMV.





Elliot Jordan, CFO of the company concluded: "Overall I am delighted with our second quarter 2019 results, in which we delivered record GMV and Platform GMV ahead of our guidance. We focused on driving engagement with our valuable customers against a backdrop of increased competitive behavior, whilst investing in the long-term strategy we laid out at our IPO, and achieving adjusted EBITDA margin in-line with our expectations. The powerful network effect of the platform we have built and the rich unit economics that can be achieved underpins our future growth and will ultimately deliver strong profitability. Additionally, the acquisition of New Guards Group brings profitable revenue streams and broadens our ability to leverage the Farfetch platform to further enable the luxury industry."


Loss after taxes
Loss after tax increased by 71.9 million US dollars, or 406.9% year-over-year, in second quarter 2019 to 89.6 million US dollars. This was largely driven by a year-over-year increase in the operating loss from 36.8 million US dollars to 95.8 million US dollars partially offset by a decrease in unrealized foreign exchange losses on revaluation of non-United States Dollar denominated receivables and payables. Exposure to unrealized foreign exchange gains and losses has decreased following a change in the functional currency of Farfetch UK Limited from Pound Sterling to United States Dollars on the 1st of January 2019.

Terminology
Gross Merchandise Value (GMV) means the total dollar value of orders processed. GMV is inclusive of product value, shipping and duty. It is net of returns, value added taxes and cancellations. GMV does not represent revenue earned, although GMV and revenue are correlated. Platform GMV means GMV excluding In-Store Revenue.
Image credits: FashionUnited.com