Farfetch reaches profitability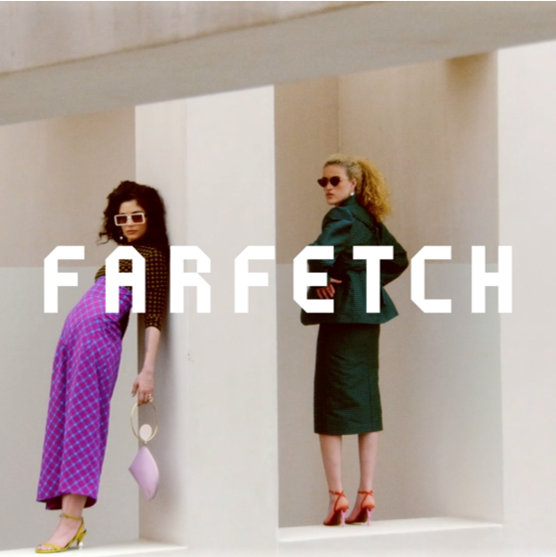 The luxury e-commerce platform has announced revenue in 2020 which increased by 64% to 1.7 billion US dollars, with future sights set on China, after investments and deals made last year
"2020 put the Farfetch platform to the test, but thanks to our robust capabilities, resilient operations and utmost perseverance from our more than 5 000 Farfetchers, we rose to the challenge and enabled our nearly 1 400 Marketplace sellers and Farfetch Platform Solutions clients to continually serve millions of luxury consumers across the globe. We cemented our leadership as the largest global online destination for luxury fashion, accelerated our Chapter 2 initiatives with strategic partnerships advancing our position to be the global platform for the luxury industry, and demonstrated the scale and attractiveness of our business model as we achieved the key milestone of Adjusted EBITDA profitability in the fourth quarter. As we enter 2021, I am more energized than ever by the prospects of leveraging our incredible achievements to date and our unique platform capabilities to go after the significant growth opportunities we see in our vision to be a digital enabler connecting the creators, curators and consumers of the global luxury industry, both online and offline – a nearly 300 billion US dollars opportunity we remain laser-focused on and plan to continue investing behind to deliver significant value over the long-term", commented José Neves, Farfetch Founder, Chairman and CEO.

Elliot Jordan, CFO of Farfetch, added: "The strong performance of Farfetch in the fourth quarter completes a remarkable year and is the result of our focused execution against the long-term strategy and the leveraging of our investments to date. We exceeded our own initial expectations for the year; accelerating growth in our digital platform, improving margins across all areas of the business and delivering strong operating cash flows. As a result, we delivered our first ever quarter of positive Adjusted EBITDA. Our industry partnerships and strategic alliances, as well as our $1.6 billion of liquidity, position us well to continue investing behind the long-term growth opportunities we see in digitally enabling the luxury industry."

Quarter and Yearly Results
Revenue increased by 157.9 million US dollars year-over-year from 382.2 million US dollars in fourth quarter 2019 to 540.1 million US dollars in fourth quarter 2020, representing growth of 41.3%. The increase was primarily driven by 56.0% growth in Digital Platform Revenue to 422.6 million US dollars. Brand Platform Revenue increased by 2.3%, reflecting a year-over-year shift in timing of Spring-Summer collection shipments.

The increase in Digital Platform Services Revenue of 53.4% was driven by 49.4% overall growth in Digital Platform GMV, which had an increased mix of Digital Platform Services first-party GMV. Digital Platform Services first-party GMV, which is composed of sales of owned-inventory including First-Party Original, is included in Digital Platform Services Revenue at 100% of the GMV. Digital Platform Services first-party revenue increased by 96.1% year-over-year to 138.0 million US dollars, primarily driven by a strategic focus on increasing New Guards' direct-to-consumer distribution since acquiring the business in August 2019. Growth in Browns digital sales, primarily driven by higher sell-through of full-price products also contributed to this increase.

Digital Platform Fulfilment Revenue represents the pass-through of delivery and duties charges incurred by the global logistics solutions, net of any Farfetch-funded consumer promotions and incentives. Whilst Digital Platform Fulfilment Revenue would be expected to grow in line with the cost of delivery and duties, which increase as Digital Platform GMV and order volumes grow, variations in the level of Farfetch funded promotions and incentives will impact Digital Platform Fulfilment Revenue. In fourth quarter 2020, Digital Platform Fulfilment Revenue increased by 69.1% year-over-year, a higher rate as compared to Digital Platform Services cost growth, due to a slower growth in Farfetch funded promotion cost and pass through of a higher cost per order for shipping and duties.

In-Store revenue increased by 39.6% to 13.7 million US dollars and was primarily driven by the opening of New Guards stores throughout the year, partially offset by store closures and reduced foot traffic across our retail store network as a result of COVID-19 restrictions.

All in all, Farfetch's revenue rose by 64% from the previous year to 1.7 billion US dollars in 2020, with gross merchandise value exceeding 3 billion US dollars, up by 49% year-over-year, the company reported.

A Year of Change
Farfetch's business underwent a powerful development during of 2020, when it became clear that online sales were going to skyrocket, given the confinement in place in many areas of the planet. In November last year, Chinese e-commerce group Alibaba and Swiss-based Richemont invested 300 million US dollars each in the purchase of Farfetch's convertible bonds, which would join Artemis. A statement from the time, Farfetch, Alibaba Group and Richemont announced the formation of a global partnership to accelerate the digitization of the luxury industry. Alibaba and Richemont also announced an investment of 500 million US dollars (250 million each) in Farfetch China, having a combined 25% stake in a new joint venture that will include Farfetch's market operations in the Asian country.
Recently, Farfetch has announced the launch of the digital store Farfetch Tmall Luxury Pavilion, which significantly expands the selection of luxury products in Tmall, from the Alibaba group. With this launch, Alibaba's 779 million consumers now have access to products from more than 3 500 of the best luxury brands in the world, with 90% of these brands being present at Tmall for the first time.
Farfetch breakeven target remains for 2021, which, in case it happens, might mean 2021 could be a Farfetch year.
Image credits: mohamadabdouni.com