Register to continue reading for free
Digitization and new consumer trends drove growth in 2021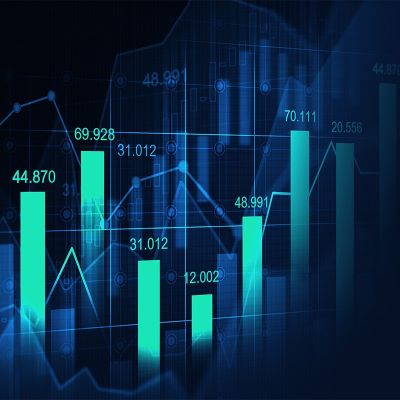 2020 was a challenging year for most companies thanks to the outbreak of the COVID-19 pandemic, which led to severe supply chain disruptions throughout the globe, periods of halting in operations and physical retail, and an increase in raw materials and transportation costs. However, by mid-2021, there were already signs that things were taking a turn for the better, and some companies have managed to equal and even exceed their pre-pandemic performances. We took a look into the full-year 2021 results of some of the largest companies worldwide to observe how they pulled through the challenges brought by the COVID-19 pandemic
As explained by The State of Fashion 2022 report, compiled by McKinsey Company and Business of Fashion, "the few brands that outperformed either played into the needs of the moment - comfort, outdoor activities and online shopping - or appealed to wealthier cohorts who were able to better weather the impacts of the crisis".

Luxury and high fashion companies have reacted not only positively, but also quickly, to concerns and opportunities pushed by the COVID-19 pandemic itself, namely sustainability and digitization. According to Deloitte's report Global Powers of Luxury Goods 2021, "they are focusing more on sustainability in the design and production of luxury goods, and at the same time are accelerating the adoption of digital solutions to engage with consumers and deliver luxury shopping experiences using technology". To that end, companies "are making strategic partnerships with both experienced players in the digital field and with innovative startups to create new products and find alternative ways of improving services, while reducing their environmental impact". The strategy is paying off: results for fiscal 2021 show us the strength of high awareness luxury brands, with strong pricing. French conglomerates have taken the lead.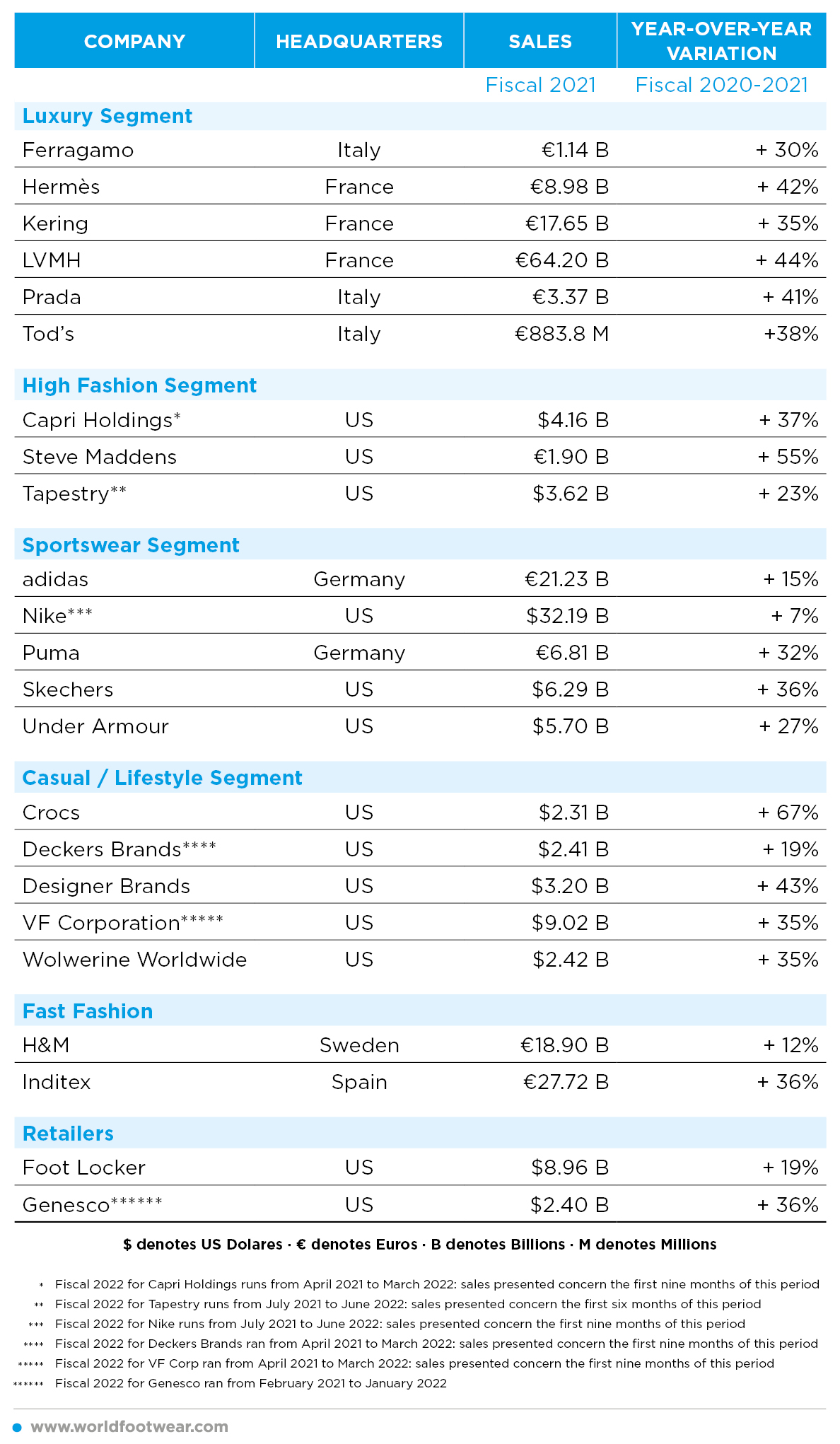 The outbreak of the pandemic in 2020 caused a drop in sales of a majority of sportswear companies, but the industry managed to capitalize on key trends, such as consumer shifts and digitization, and "on a global level, the sportswear market in 2021 almost entirely recovered to pre-COVID-19 sales" (Sporting goods 2022: The new normal is here report by McKinsey Company). Athleisure gained new ground thanks to remote working and many people have today an increased health awareness, which triggered a new attitude towards sports and fitness. E-commerce is here to stay, and "digital forms of individual or community-based exercise and physical activity have become more popular and have created new possibilities for sporting-goods companies".

This shift is summed in adidas' annual report for 2021: "consumers drive structural trends in our industry through their preferences and behaviours. They strive to live active and healthy lives, they wish to blend sport and lifestyle, and they are digital by default as well as sustainable by conviction".

A similar phenomenon is being witnessed in the casual and outdoor segments. As explained by Matt Priest, President & CEO of the Footwear Distributor & Retailers of America, to the World Footwear, we are "experiencing the casualization of the Western world (…) So, sneaker categories, casual, comfort, outdoors, hiking boots, hiking shoes, running shoes, slippers, Crocs: these are part of the casual active trend propelled by the pandemic. Occasion footwear, like fashion footwear, party footwear if you will, are seeing a resurgence now, as we get back together, but comfort is king in our society and I think that trend will continue".

Retailers are also undergoing a transformation. The omnichannel is becoming a trend: shoppers returning to stores have more and more the expectation of finding tools that will connect digital and shopping experiences, like curbside click and collect, QR code payment options or interactive interactions that use, for example, augmented reality. At the same time, the e-commerce boom, amid the pandemic period, made consumers expect to receive their orders the quickest possible, which is boosting partnerships with delivery platforms that offer same-day fulfilment (insiderintelligence.com, March 2022).