Portuguese footwear exports with best performance ever in the first half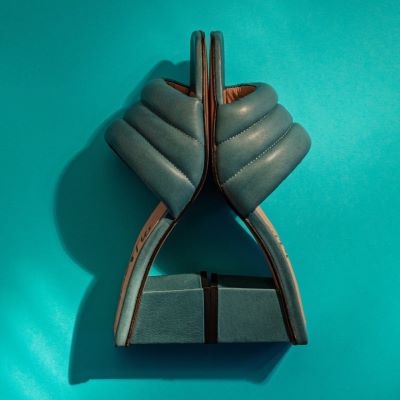 In the first semester of 2022, Portuguese footwear exports increased by 22% and 27.5% in volume and value, respectively, year-over-year, resulting in the best performance ever recorded in foreign markets
In the first half of 2022, Portugal exported 40 million pairs of shoes, worth 957 million euros, to 170 countries on five continents. These figures reflect an increase of 22% and 27.5% in volume and value, respectively, as compared to the same period of last year, and translate the best performance of Portuguese footwear ever recorded in foreign markets, surpassing even the all-time high of 2017. As compared to the first half of 2019, the year immediately before the COVID-19 pandemic onset, exports increased by 12.2% in this period.

National footwear is growing in practically all the most relevant markets. In Europe, this growth reached 26.2%, with emphasis on the performances in Germany (by 17% to 218 million euros), France (by 31% to 185 million euros) and the Netherlands (by 31.2% to 146 million euros). Likewise, Portuguese footwear continued to perform well in the UK: exports increased by 34%, totalling 55 million euros.

The biggest highlight concerns, however, the results achieved in extra-Community markets. In the US in particular, exports grew by 66% to 55 million euros. Portuguese footwear is also performing very well in Canada (by 32% to 13 million euros) and Japan (by 45% to 5 million euros).

"We believe that 2022 will be a year of affirmation for Portuguese footwear in foreign markets", says Luís Onofre. "Data from the first half of 2022 shows that national footwear did its homework during the pandemic and is now conquering ground over its most direct competitors". But the President of APICCAPS recalls that it is also paramount to pay attention to external signs. "Pandemic, the war in Ukraine and inflation are more than enough reasons to make us cautious about businesses in the near future", he added.

For the President of APICCAPS, "to continue performing well in foreign markets, the sector must reinforce its bet on foreign trade promotion". "Additionally, the investments that we plan to make in the next two years regarding digitization and sustainability – 140 million in total – will establish conditions for Portugal to increasingly become an international benchmark in the development of footwear of excellence", he pointed.

Source and Image Credits: portugueseshoes.pt