Amazon rebounds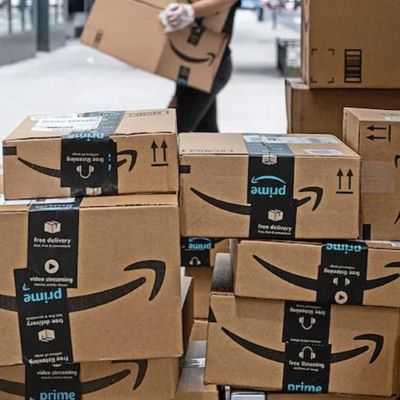 The Seattle-based online retail giant returned to profitability in the third quarter of the current year, but it is preparing for a slower last quarter, most likely due to a weaker consumer demand
"It's clear that, particularly during these uncertain economic times, customers appreciate Amazon's continued focus on value and convenience. We're also encouraged by the steady progress we're making on lowering costs in our stores' fulfilment network, and have a set of initiatives that we're methodically working through that we believe will yield a stronger cost structure for the business moving forward. There is obviously a lot happening in the macroeconomic environment, and we'll balance our investments to be more streamlined without compromising our key long-term, strategic bets", commented said Andy Jassy, CEO of Amazon.
Third Quarter Results
In the third quarter of fiscal 2022, Amazon's net sales amounted to 127.1 billion US dollars, which reflects an increase of 15%, as compared to 110.8 billion US dollars in the same period of last year. Excluding the 5.0 billion US dollars unfavourable impact from year-over-year changes in foreign exchange rates, net sales grew by 19%.





The e-commerce giant reported an operating income decline to 2.5 billion US dollars in the three months to the 30th of September, on a comparable basis to operating income of 4.9 billion US dollars in a similar period of the prior year.





Amazon's net income in the third quarter of the current fiscal year totalled 2.9 billion US dollars, or 0.28 US dollars per share, as compared to net income of 3.2 billion US dollars, or 0.31 US dollars per diluted share, in the third quarter of fiscal 2021. The company returned thus to profitability after two quarters of losses.




Fourth Quarter 2022 Guidance
For the last quarter of the year, the e-commerce company is expecting net sales between 140.0 billion US dollars and 148.0 billion US dollars, or growth in the range of 2% to 8%, as compared with the fourth quarter of 2021. It is also estimating an operating income of up to 4.0 billion US dollars, as compared with 3.5 billion US dollars in the fourth quarter of 2021.





According to the New York Times, the projection that sales might slow down to as low as 2% in the quarter that includes the holiday shopping season fell far short of Wall Street's expectations. In a call with reporters, Brian Olsavsky, Amazon's finance chief, observed that "we are seeing signs all around that people's budgets are tight, inflation is still high, energy costs are an additional layer". "We are preparing for what could be a slower growth period", he added, signaling that demand is particularly weakening in Europe.







Image Credits: businesstoday.in