Amazon Fashion launches Virtual Try-On For Shoes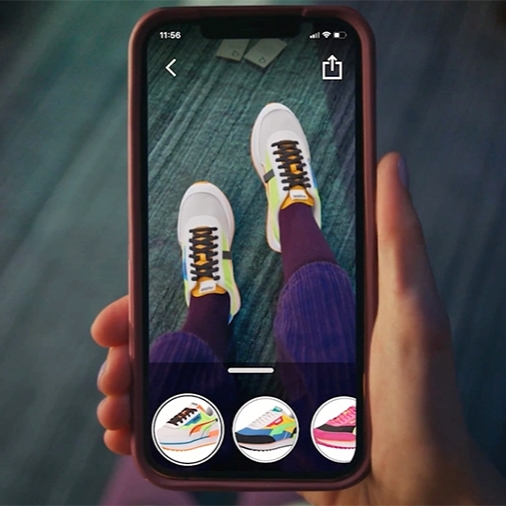 The interactive mobile experience uses augmented reality to help the customer visualize how a pair of shoes looks from every angle and make better informed purchasing decisions
Customers in the US and Canada, who use the Amazon shopping app on iOS, can use the Virtual Try-On for Shoes to shop thousands of sneakers styles from brands such as New Balance, adidas, Reebok, Puma, Superga, Lacoste, Asics and Saucony.

Once a shoe is selected, the customer must tap the 'Virtual Try-On' button on the product detail page and point the camera on their mobile device to their feet to see how the shoe looks on. Then, customers can move their feet to see how the shoe looks from every angle and use the carousel to swap colours of the same style without exiting the experience. In addition, the mobile experience enables customers to take a picture and share the image on social media.

"Amazon Fashion's goal is to create innovative experiences that make shopping for fashion online easier and more delightful for customers. We're excited to introduce Virtual Try-On for Shoes, so customers can try on thousands of styles from brands they know and love at their convenience, wherever they are. We look forward to listening and learning from customer feedback as we continue to enhance the experience and expand to more brands and styles", commented Muge Erdirik Dogan, president of Amazon Fashion.

Image Credits: sgbonline.com