Amazon announces second quarter results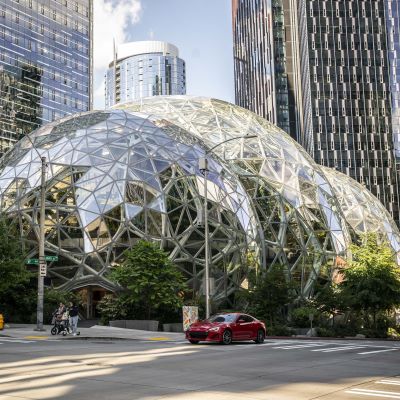 The Seattle-based online retail giant reported its second consecutive quarterly loss, but revenue was above analysts' expectations
"Despite continued inflationary pressures in fuel, energy, and transportation costs, we're making progress on the more controllable costs we referenced last quarter, particularly improving the productivity of our fulfilment network. We're also seeing revenue accelerate as we continue to make Prime even better for members, both investing in faster shipping speeds, and adding unique benefits such as free delivery from Grubhub for a year, exclusive access to NFL Thursday Night Football games starting September 15, and releasing the highly anticipated series The Lord of the Rings: The Rings of Power on September 2", commented Andy Jassy, Amazon CEO.

Second Quarter Results
In the second quarter of fiscal 2022, Amazon's net sales grew by 7%, reaching 121.2 billion US dollars, as compared with 113.1 billion US dollars in the second quarter of 2021. Excluding the 3.6 billion US dollars unfavourable impact from year-over-year changes in foreign exchange rates throughout the quarter, net sales increased by 10%, as compared with the same period of 2021.





Operating income declined to 3.3 billion US dollars in the second quarter of the current fiscal year, on a comparable basis with 7.7 billion US dollars in the similar period of last year.





The company also reported a net loss of 2.0 billion US dollars in the quarter, or 0.20 US dollars per diluted share, as compared with a net income of 7.8 billion US dollars, or 0.76 US dollars per diluted share, in the same period of the previous year.




Third Quarter Guidance
For the next quarter, the online retailer is expecting net sales between 125.0 billion US dollars and 130 billion US dollars, or growth between 13% and 17%, as compared to the third quarter of 2021. Operating income is expected in the range of 0 and 3.5 billion US dollars, on a comparable basis with 4.9 billion US dollars in the same period of the prior year.








Image Credits: cnbc.com