Amazon to create more than 4 000 new jobs in the UK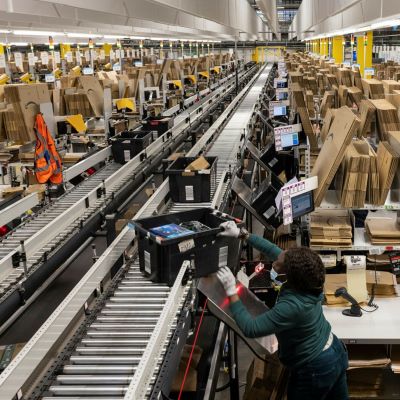 The online retailer giant announced that it is creating more than 4 000 new permanent roles across the UK, which will bring its permanent workforce in the country to 75 000
The company added that these new UK roles will be split between warehouse work, corporate work in London and Manchester, and technology work in Edinburgh and Cambridge. "We're continuing to invest in talent right across the UK, from apprentices in Swansea to data scientists in Edinburgh", stated John Boumphrey, Amazon UK country manager.

In the past three years, Amazon created 40 000 new jobs in the UK, investing billions of pounds across the country. In 2021 alone, as the COVID-19 pandemic prompted a shift towards online shopping, the e-commerce retailer created 25 000 jobs and opened four new warehouses. At this point, the company is set to become one of the ten largest private sector employers in the US.

In addition to Amazon's direct employment, the company's operations are estimated to support more than 410 000 additional jobs. According to the independent economic consultancy Keystone, more than 85 000 British small and medium-sized businesses are currently selling on Amazon, which supports an additional 250 000 jobs across the UK and more than 160 000 jobs in its supply chain.

The announcement comes at a time when companies are struggling to hire staff, as the number of roles available surpasses the number of people available to fill them.

Image Credits: ft.com