adidas expects strong 2021 recovery as growth returned in fourth quarter of 2020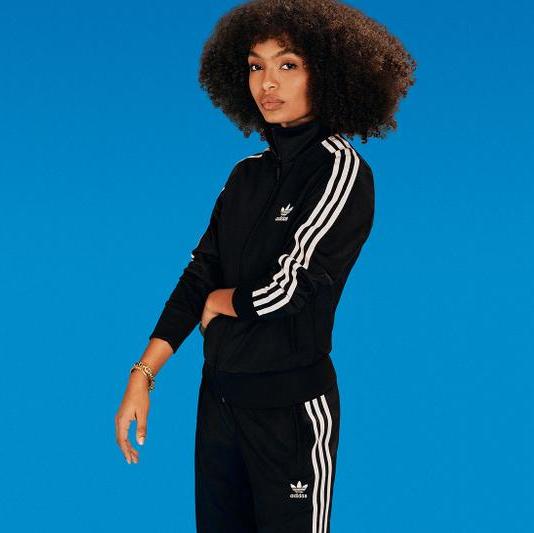 The Germany-based sportswear giant announced it returned to slight growth at constant currencies in the last quarter of 2020, supported by e-commerce and retail sales. adidas is expecting strong pick up in 2021
"2020 was a year like no other. But despite all the challenges we faced, we still used the year to make adidas a better company. This is the result of a great team effort by all of our more than 60 000 employees. I am more than thankful for their enduring support and great commitment. Our business continued to recover towards year-end and we returned to growth in the fourth quarter. E-com was a standout throughout the year as we grew revenues in our most important store by 53% in 2020 to significantly more than 4 billion euros. We are confident about 2021 and will be fast out of the gate in the first year of our new strategic cycle, delivering mid- to high-teens sales growth globally", commented adidas CEO Kasper Rorsted.

Financial Performance in Q4

adidas registered a sales increase in the fourth quarter driven by 14% growth in direct to consumer (DTC) business. Entering the fourth quarter, the company recorded double-digit growth rates across its biggest markets Greater China, North America and Europe in October. In Greater China, this momentum was sustained throughout the quarter as reflected by strong double-digit growth in the company's DTC business in this market. At the same time, both North America and Europe were negatively impacted by the course of the pandemic from November onward. While stores in North America remained largely open, traffic continued to be materially below the prior year level. Nevertheless, adidas was able to grow revenues in this market in the last quarter of the year. In Europe, about half of the company's stores were closed until year-end, negatively impacting the sales development in the region. Across all markets adidas continued to experience exceptional growth in its e-commerce businesses.

Overall, adidas recorded sales growth of 1% on a currency-neutral basis in quarter four. As currency headwinds persisted, sales for the company were down by 5% to 5.548 billion euros (2019: 5.838 billion euros).

On a currency-neutral basis, all markets except Europe posted sales increases in the fourth quarter. Asia-Pacific grew by 1%, driven by a strong recovery in Greater China, where sales were up by 7%. With an increase of 2%, sales in North America were also up compared to the prior year, driven by an improvement of 4% for the adidas brand. Revenues in Europe were impacted by renewed lockdowns, with about half of the company's stores closed at the end of the year. Revenue in Europe declined by 6% in the fourth quarter. Sales in both Latin America and Emerging markets grew by 7%, while Russia/CIS even recorded an increase of 21%.

Financial Performance in 2020
The sales development during the year 2020 was significantly impacted by the negative effects following the global outbreak of the coronavirus pandemic. Especially the first half of the year saw a significant number of temporary store closures and a pronounced traffic reduction within the remaining store fleet. In the second half of the year, global store opening rates increased to more than 90%. With the exception of Europe, adidas' store fleet remained largely operational until year-end. Traffic in the stores continued to improve as 2020 progressed, yet remained significantly below prior year levels.

Throughout 2020, adidas doubled down on e-commerce through targeted consumer marketing, exclusive product launches and prioritized supply chain management. This strong focus was reflected in global e-commerce sales growth accelerating to triple-digit rates during several months in 2020, and remaining at elevated levels even as stores reopened. E-commerce delivered exceptional growth of 53% in currency-neutral terms in 2020, reaching significantly more than 4 billion euros in revenue and accounting for more than 20% of total sales. Led by e-commerce, currency-neutral revenues in the company's direct-to-consumer business increased by 7% for the full year. Full-year revenue decreased by 14% in currency-neutral terms. In euro terms, revenue decreased by 16% to 19.844 billion euros (compares to 23.640 billion euros in 2019).

The sales development in the different market segments reflects how the coronavirus pandemic spread from East to West during the first half of 2020. Asia-Pacific, including Greater China, was the first region to see a significant number of temporary store closures and a corresponding severe sales decline already in the first quarter of the year. Sales then recovered and adidas closed the year with significant growth in Greater China in the fourth quarter. For the full-year, currency-neutral sales decreased by 17% in Asia-Pacific and 15% in Greater China. After a strong start into the year, Europe and North America faced the most significant impact from the coronavirus pandemic in the second quarter of 2020. While North America finished the year with growth in the fourth quarter, stores in many parts of Europe had to close again from November onward after the market had already returned to growth in the third quarter. Overall, currency-neutral sales declined by 9% in North America and 12% in Europe in 2020. Currency-neutral sales were down at double-digit rates in Latin America (16%) and Emerging Markets (-18%), while remaining flat in Russia/CIS.

adidas recorded a negative net financial result of 176 million euros (2019: negative 102 million euros).

Outlook for 2021
With the company's global store opening rate currently standing at above 95%, adidas expects a strong top-line recovery in 2021. Sales are expected to increase at a mid-to high-teens rate on a currency-neutral basis. Revenue is anticipated to increase in all market segments with Greater China, Asia-Pacific and Latin America all projected to grow currency-neutral net sales in a range of between 20% and 30%. EMEA is expected to record growth in the mid- to high-teens, while North America is forecast to expand revenue at a high-single-digit rate.





Image credits: hypebae.com