Puma reorganizes its global marketing organization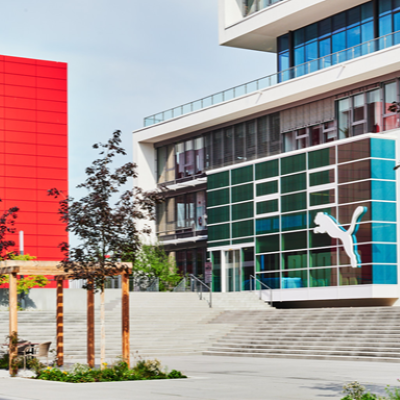 This major reorganization of Puma's global marketing organization includes the relocation of the Brand Management and Marketing Operations from Boston to the Germany's headquarters
From July 1st, the sportswear company's Global Marketing Organization will be based at headquarters in Herzogenaurach, Germany, to "improve alignment and accelerate decision-making with the company's Global Business Units, Global Go-To-Market function, and Creative Direction", says Puma. At the same time, the marketing organization of the company in the North American region will be attributed more responsibilities for local sports marketing and partnership management to strengthen the brand in the US market.

"Our analyses clearly show that Puma has significant opportunities to leverage the full potential of its brand (...). With the Global Marketing Organization being based in proximity to our key central functions at the HQ, we will lay the organizational foundation for this", explains Arne Freundt, CEO of Puma. "It will ensure brand consistency and speed up decision-making to further strengthen the Puma brand, and it will make us even more consumer-centric. With the new setup, we will be able to drive more impactful campaigns to further establish our brand in the minds of our consumers", he added.

In this context, the current Global Chief Brand Officer Adam Petrick, who has been with the company for over two decades, has decided to pursue new challenges outside Puma. He will, however, remain in the company until the end of the year to ensure a smooth transition. Puma's Regional General Manager of Europe Ricard Teyssier will henceforth head the brand's global marketing organization. The company highlighted that before joining Puma in 2010, he led brand management and marketing functions for 17 years at Mars.

Image Credits: about.puma.com