Puma reports solid performance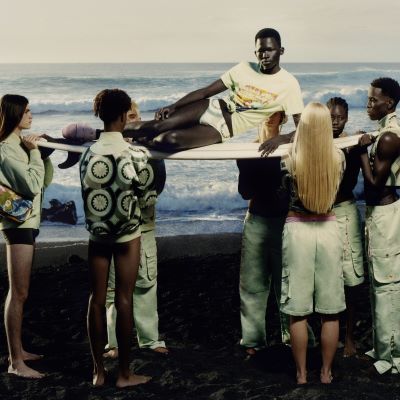 The German-based sportswear company posted double-digit growth of 14.4% in the first quarter of 2023, year-over-year, with a noteworthy performance of its direct-to-consumer channel
"Our Q1 growth was a strong start to 2023. In line with our strategy to be the best partner to retailers, we grew our wholesale business in a challenging environment and further strengthened our performance credibility with strong growth in our strategically important performance categories. Our significant growth in DTC demonstrated Puma's continued brand momentum globally, including North America and Greater China", commented Arne Freundt, Chief Executive Officer of Puma.

First Quarter Results
In the first quarter of 2023, the company's sales increased by 14.4% currency adjusted (ca) and as reported, amounting to 2.18 billion euros, on a comparable basis to the same period last year.





Puma reported that despite high inventory levels, its wholesale revenue grew by 12.4% (ca) year-over-year in the first three months of the year, reaching 1.72 billion euros. DTC sales, instead, rose by 22.5% in the homologous period to 465.5 million US dollars. Breaking this last channel, sales in owned & operated retail stores were up by 17.3% (ca) while e-commerce sales rose by 32.7%, as compared to the same period of 2022.





In the first quarter of the current fiscal year, Puma's sales in the EMEA region increased by 25.4% (ca), adding 883.8 million euros to the total revenue, on a comparable basis to the same quarter of the prior year. Thanks to "a return to growth in Greater China for the first time in two years", the Asia Pacific region also recorded a sales growth of 27.5% year-over-year in this period.





In the Americas region, first quarter sales stood at 827.9 million euros, down by 0.8% (ca), due to a decline in North America despite a strong performance in Latin America. "The decline in North America was due to a lower sell-in to the Wholesale distribution channel, particularly to off-price retailers, as a result of high inventory levels in the market", detailed the company.





Puma's gross margin for the three months to the 31st of March declined by 70 basis points from a similar period in 2022 to 46.5% due to "the ongoing industry-wide promotional activity, higher sourcing and freight costs as well as unfavourable currency effects", partially offset by price adjustments, a favourable geographical and distribution channel mix.





The company posted as well that its operating result (EBIT) declined by 10.5% in the first quarter of the current financial year to 175.5 million euros, with EBIT margin coming in at 8.0%, as compared to the same three months in 2022.





Puma's first quarter 2023 net income, in turn, totalled 117.3 million euros, decreasing by 3.4% as compared to the same quarter last year, with earnings per share amounting to 0.78 euros (1Q 2022: 0.81 euros).



Outlook
"We consider 2023 to be a year of transition. In line with our expectations, the year has started with pressure on gross profit margin and profitability. For the second quarter, we expect low to mid-single-digit sales growth due to high inventory levels in the trade and continued headwinds in the market. For the full year, we confirm high single-digit sales growth and EBIT of 590 million euros to 670 million euros. With our continued momentum we are fully on track to normalize our inventory levels and to achieve our full-year guidance", reported Arne Freundt.








Image Credits: theimpression.com