Golden Goose reaches record annual revenue of 500 million euros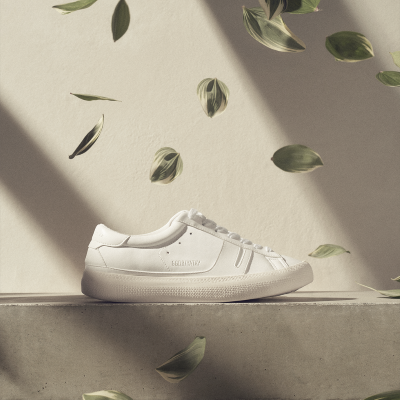 The Italian-based luxury sneakers brand posted a revenue growth of 30% in 2022 over the prior year, reaching 500.9 million euros, driven by a strong performance in the Americas region
"This is just the beginning. The incredible results we achieved in 2022 prove the value of our people in building long-term and sustainable visions. In 2023, we'll keep on crafting our successes through new product launches, new places to connect with communities, and an innovative platform to celebrate them both", commented Silvio Campara, the CEO of Golden Goose.

In the twelve months to the 31st of December 2022, the company's revenue increased by 30%, totalling 500.9 million euros, as compared to the 385.6 million euros recorded in 2021; when compared to 2020 levels, Golden Goose's revenue grew by 88%.

The company's results show that the Americas region has become its largest and fastest-growing market. Last year, sales in this region amounted to 230.4 million euros, up by 55% and 169%, on a comparable basis to 2021 and 2020, respectively, driven by the growth of the direct-to-consumer channels.

In the EMEA region, Golden Goose revenue rose by 33% in 2022, year-over-year, reaching 193.1 million euros; when compared to 2020, revenue rose by 81%. Here, growth was mainly led by the retail and digital channels, as well as by solid domestic demand and the rebound of tourism in the region.

In the Asia-Pacific region, instead, the sneakers brand revenue was down by 4% in 2022, adding 82.4 million euros to the total revenue, due to the streamlining of the wholesale channel in this geography. Excluding the wholesale business, direct-to-consumer channel revenue increased by 10%.



About Golden Goose
Founded in 2000, Golden Goose, renowned for its successful Superstar sneakers and intentionally distressed styles, was acquired in 2020 by the private equity fund Permira. The company has currently more than 180 stores around the world, with direct-to-consumer channels accounting for 70% of total sales. Committed to its handmade and artisanal DNA, the company has been investing in the vertical integration of its supply chain – last year, it acquired its main supplier, Italian Fashion Team.








Image Credits: harpersbazaar.com