Golden Goose partners up with Coronet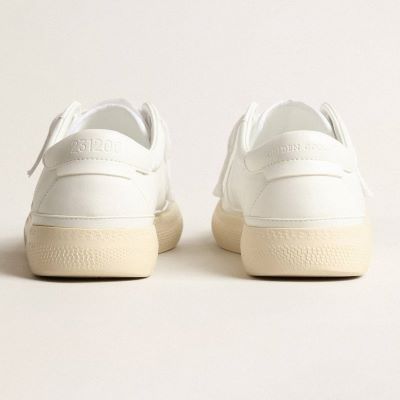 The luxury sneaker brand and the Milan-based producer of synthetic and plant-based leather alternatives are opening a shared R&D centre in Milan to develop sustainable solutions
Golden Goose is investing about 1.2 million euros for 40% ownership of the first made in Italy co-action platform for sustainable innovation, located in Erba, in the Italian province of Como. Coronet will own the remaining 60% stake, and invest 1.8 million euros in production facilities and staff. The goal is to develop lower-impact materials and manufacturing processes, releasing at least one new form of innovation or production annually on Earth Day, celebrated on the 22nd of April.

The partnership's initial focus involves the use of Yatay B, a plant-based leather alternative trademarked by Coronet that reduces CO2 emissions by 90% and water usage by 65% as compared to leather. In 2018, the company launched Yatay as a genderless footwear label to test the material's consumer appeal and durability.

The luxury brand has absorbed Yatay as a new product line, and the first model of sneakers coming out from the partnership, Yatay 1B, is already available on Golden Goose's website at a lower price point (295 euros) than the brand's usual offering. In addition to containing Yatay B, each pair also has recycled polyester and biodegradable rubber, and a unique code that gives customers online access to plant and monitors the growth of a tree.

According to The Business of Fashion, Silvio Campara, Golden Goose's chief executive, stated that the company has no intention of moving away from conventional leather entirely, but plans to eventually incorporate more sustainable versions of key materials into its core product line.

Image Credits: globe-today.com