Le Coq Sportif shoes to be again manufactured in Argentina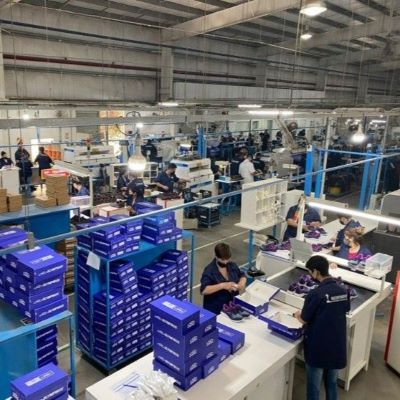 The Argentine company Bicontinentar, which restarted a sports shoe production line in May 2021, in Chivilcoy, announced that it will manufacture footwear for the French brand Le Coc Sportif and open a second line for Under Armour
In less than a year, the company managed to incorporate several brands into its portfolio, increasing lines of production from 8 to 10 and staff numbers from 50 to 500 employers. Currently, Bicontinentar produces and assembles sports shoes for brands such as New Balance, Under Armour, Hush Puppies, Diadora, Penalty, Olimpikus, montagne, Attics, 47 Street, Lacoste, and, more recently, Le Coc Sportif.

"We are in great demand, and hope to close the year adding two more production lines and 100 workers. The idea is to conclude 2022 with 12 lines and 600 employees. We have expectations of expanding, reaching 14 or 16 lines. Adding more lines depends on the availability of resources to access the international supply chain and of the international conditions that enable Argentine's economy to continue growing", stated Juan Recce, CEO of Bicontinentar, to BAE Negocios.

This announcement was especially welcomed by the inhabitants of the city of Chivilcoy, who had already suffered lay-offs due to the closure of Paquetá, in 2018, and had just days before been informed that Dass, which manufactures shoes for Nike and adidas is about to fire almost 100 workers (a measure that can still be reverted by the intervention of the Union and the Ministry of Labour).

Image Credits: argentina.detailzero.com