Havaianas to increase production in Argentina by 80%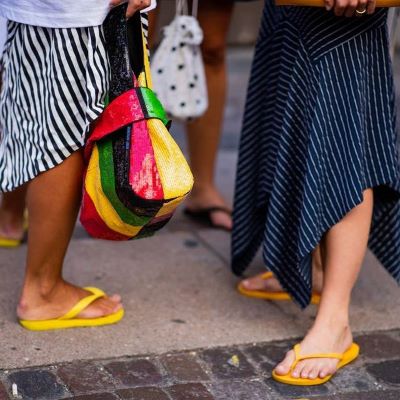 The Argentine Grupo Blanco announced that it will increase the production of Havaianas by 80% this year. In addition, it will develop a product line to export to Europe and the US in 2023
To fulfil these goals, the company responsible for the production of Havaianas in Argentina incorporated new production lines, modernized its technological capital and hired more personnel. The industrial plant that the group has in the province of Buenos Aires was the first outside Brazil allowed to produce the Havaianas sandals, and is expecting to manufacture 1.5 million pairs this year.

The President and CEO of the company, Matías Blanco, added that the models produced in that plant are already being exported to some Asian countries, but the company plans to further its reach: "we are working to export Havaianas made in Argentina to Europe and the United States next year". For now, the group is developing the moulds of the models to be exported while "working directly with a subsidiary" in these markets. The growth plan also includes other brands that the group manufactures in the country, such as L.A. Gear, Alpine Skate, Diadora and Athix.

Moreover, he commented that the "Argentinian footwear industry is getting back on its feet" and that the national production and sales increased overall by 60%. As "some international brands left the country", causing a "lack of merchandise", the national brands have the opportunity of gaining ground in the domestic market too.

Image Credits: refinery29.com