Dr. Martens launches trial resale scheme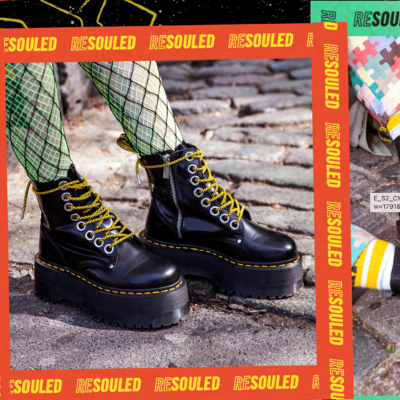 The British footwear brand announced that it will partner up with Depop, a European online second-hand marketplace, in a trial programme to sell repaired and refurbished shoes
The ReSouled scheme will provide consumers with the opportunity of purchasing restored Dr. Martens boots at around 80% of the price for new pairs listed in Dr. Martens' ReSouled Depop shop. The Boot Repair company will be the one in charge of the repair services. "We're proud to be offering our wearers second-hand, restored DM's for the first time. We've partnered with Depop and The Boot Repair Company to trial Dr. Martens ReSouled - restoring worn footwear to its former glory - ready to hit the pavement or the pit", it can be read on the brand's website.

The programme is currently only being launched in the UK as a part of a trial run, but the goal is to expand it if it is successful. In an interview with the Guardian, Dr. Martens CEO Kenny Wilson stated that refurbished or second-hand boots could possibly comprise 15% of the brand's sales in 10 years.

"We think this is going to be a big part of how consumers shop in the future. This is part of something really important for the business longer term. Our incredible strength is the durability of the product. I can own a pair for seven or eight years and they are still perfectly good for someone else who wants to buy them", he said. The scheme is in line with the brand's commitment to encourage sustainability and increase the 'second life' of its footwear by 2025.
Image Credits: ecotextile.com