Dr. Martens names new Global Creative Director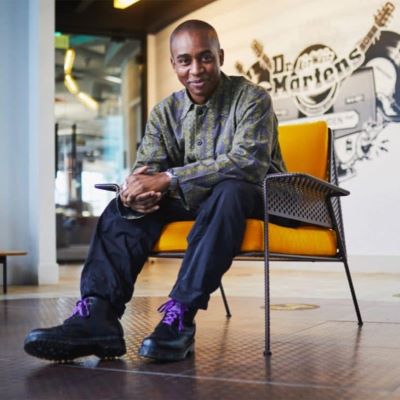 The position will be held by Darren McKoy, known as DMac, who served before as Global Category Product Director. He stated that he will continue honouring the brand's legacy
"I see us continuing to do what we're doing right now: building the classics, pushing new categories forward, and embracing the communities and cultures that champion the brand. We've always been driven by the creatives and rebels in society, so we want to keep elevating them and not just taking inspiration. We'll continue to respect our past whilst looking towards the next generation of wearers and building them into the DM's family", explained the newly appointed Creative Direct at Dr. Martens addressing the future of the brand.

Darren McKoy, who has worked previously with Asics Europe, VF Corp and adidas, added that it is "truly an honour to be in this position and be surrounded by like-minded people who have a personal connection to Docs".

"As Darren settles into his new role, it's clear that he's been instrumental in inspiring our product strategy. Darren has led from the front to reinforce our iconic, original product whilst inspiring innovation that always touches on our heritage - and importantly creating footwear that remains tough and durable. Protecting our feet and our brand", expressed Adam Meek, Chief Product Officer at Dr. Martens.

Image Credits: highxtar.com