Zalando posts sales decline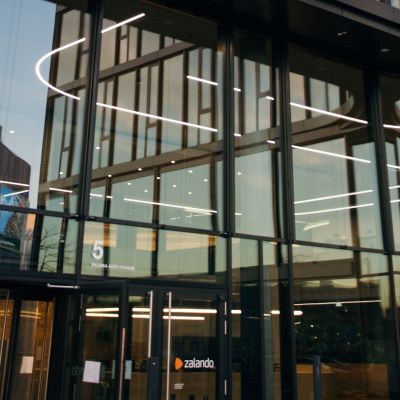 Amid a volatile market environment, the online retailer informed that revenue declined by 1.5% in the first quarter of 2022, as compared to the same period last year, totalling 2.2 billion euros
"Our business fundamentals are strong, and we are taking steps to improve our results. We are managing Zalando for the long term and have always used our business agility and adaptability to successfully respond to short-term challenges and consumer demand to emerge better and stronger. We remain confident that we will achieve our ambition to reach more than 30 billion euros GMV by 2025", commented Robert Gentz, Zalando Co-CEO.

In the first quarter of the current fiscal year, the company's gross merchandise volume (GMV) increased by 1%, reaching 3.2 billion euros, on a comparable basis to the first quarter of 2021. In this period, revenue dropped by 1.5%, adding up to 2.2 billion euros, according to the company, "mainly due to the transition of the business to a platform model".

The German online retailer posted a negative adjusted EBIT of 51.8 million euros in the first quarter of 2022, as compared to profit of 93 million euros in the same period last year. This resulted in a negative gross margin of 2.4% against a positive margin of 4.2% in the first quarter of 2021, mostly thanks to more promotional activities to attract customers and increased fulfilment costs.

In the first quarter of 2021, Zalando's active customers increased by 5.2% (by 17% over 12 months) to nearly 49 million. Zalando Plus memberships grew by 150% year-over-year. The company highlighted, however, that "rising inflation and increasing costs for households contributed to a more cautious consumer sentiment, while an eased pandemic environment prompted changes in consumer preferences". These are shopping for more seasonal and trend-based items, and, depending on preference, they are swinging towards either high-end assortment or shifting from mid-market towards entry prices.

Nevertheless, "we are flexible and well-equipped to steer Zalando through this volatile market environment. This includes making the necessary adjustments to improve our performance" added Sandra Dembeck, Zalando CFO. So, to offer fast delivery times, the online retailer is adding more fulfilment centres to strengthen its logistics network: construction has already begun in Frankfurt, Germany, Bydgoszcz, Poland, and, most recently, in the Paris region in France. In addition, "following successful market launches in six countries in 2021", Zalando will be entering two new markets, Hungary and Romania, in May.

Fiscal 2022 Outlook
The company confirmed its full year 2022 guidance at the lower end of GMV growth of 16% to 23% and lower end of revenue growth of 12% to19%. Zalando also expects to achieve an adjusted EBIT at the lower end of 430 to 510 million euros.








Image Credits: corporate.zalando.com