Zalando creates Chief Operating Officer role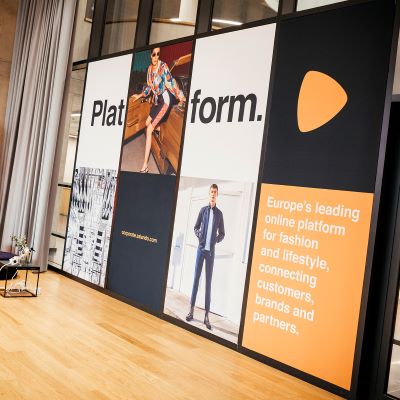 David Schröder, up until now Chief Financial Officer, will assume the newly created role of Chief Operating Officer (COO) to focus on scaling the German e-commerce platform's growth
In addition, Sandra Dembeck, who is joining Zalando from Compass Group Plc, will take on the role of Chief Financial Officer (CFO), becoming responsible for the Finance and the Group Governance teams. The new Management Board setup will come into effect on the 1st of March 2022. The changes translate Zalando's purpose of furthering its strategic agenda of being the Starting Point for Fashion and growing business to more than 30 billion euros in gross merchandise volume by 2025.

The COO will, then, be responsible for scaling the company's European logistics network, driving innovation of Zalando's proprietary Buy Now Pay Later solution and exploring new growth opportunities for Zalando by empowering the direct-to-consumer business of partners across several channels.

"The announced setup will give Zalando additional leverage to drive the business towards its vision of being the Starting Point for Fashion. The Supervisory Board is very much looking forward to continuing to work with David Schröder in his new role as COO, after his tremendous contribution as CFO. We are also proud to welcome Dr Sandra Dembeck as CFO. Sandra brings a breadth of financial expertise from a multitude of relevant industries. We are convinced that this team will deliver on the company's growth ambition and build upon the strong entrepreneurial culture, in order to create long-term value for customers, partners, and shareholders", stated Christina Stenbeck, Chairperson of the Zalando Supervisory Board.
Image Credits: zms.zalando.com