Portuguese footwear brand gives new life to fire-fighting hoses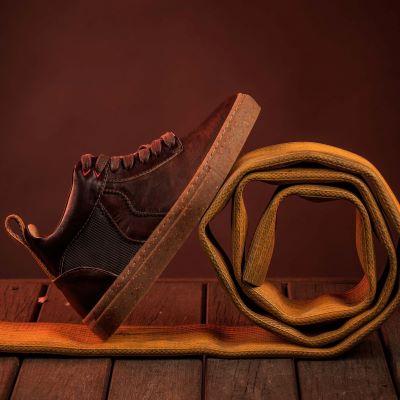 Reusing damaged fire-fighting hoses to make shoes is the motto of the footwear brand J-UNK. Each person can contribute to its development in the crowdfunding platform Indiegogo
Created in 2020, the brand incorporates an emotional connection of the founder, Jacinto Oliveira, and slow fashion's concepts. Its adage is "Buy less, but better". For J-UNK, the products must be of quality and superior durability. The brand believes that is the only way to buy less often and use fewer natural resources in the benefit of the environment.

"The environmental concern, intrinsic to the entire project, begins with the reuse of damaged fire-fighting hoses, a product that would otherwise end up in the rubbish, and which is now salvaged", says the brand in a statement. The leathers used are from vegetable tanning and have the guarantee of being a natural by-product of the food industry. The models are handcrafted in Portugal, using local suppliers and small family factories that follow values such as integrity, transparency and responsible manufacturing.

The design is inspired by the hipster and punk movements and culture, which are also in the origin of the name, "we want to bring together a more careful, aesthetic and perfect side that characterizes 'hipster' with a more irreverent side, linked to music and full of the sex appeal that distinguishes the 'punk'". In addition, the brand has chosen to launch a range of genderless models that can be used by everyone.

The brand moves now forward with the production and commercialization through the crowdfunding platform Indiegogo, where each person can contribute to the brand's development. Moreover, each purchase contributes with a donation in favour of humanitarian associations of volunteer firefighters.

For more information, please refer to this
LINK
.
Source and Image Credits: portugueseshoes.pt