Felmini takes sustainable steps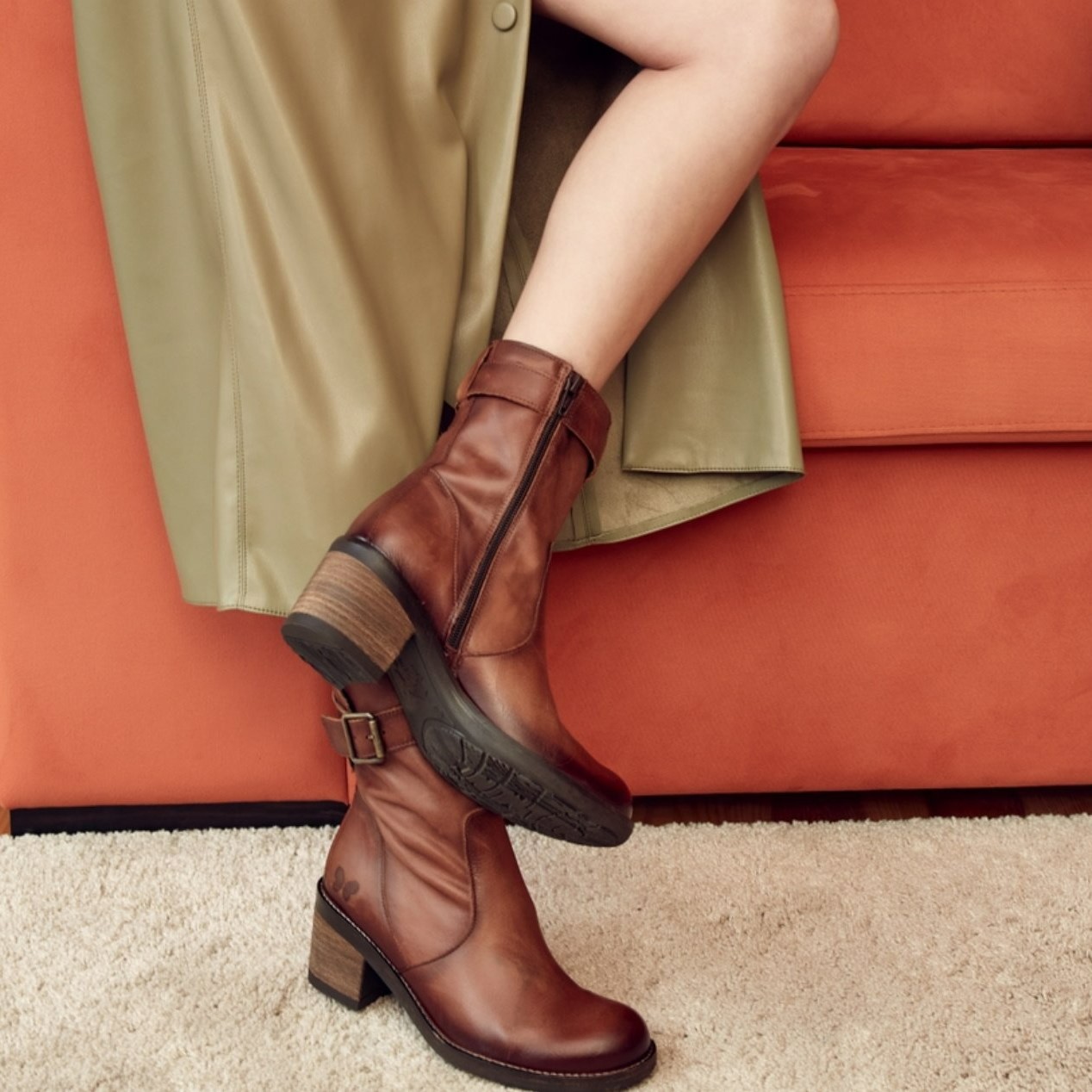 The Felgueiras-based footwear company has adjusted its productive process and invested in more environmentally friendly materials to reduce the ecological footprint of its footwear
At Felmini, sustainability is a priority, and the company is taking firm steps in that direction. Led by Joaquim Moreira, Felmini wants transparency throughout the whole process, thus, has taken a demanding path to ensure that whoever buys a pair of shoes is contributing to the future of the planet. "Our main concern is the planet, so transparency is not a choice: our clients deserve to know where their shoes come from, how they are made and who makes them. We are committed to producing high-quality footwear while maintaining a minimal footprint on our planet. So, we've concentrated our efforts in materials and sustainable practises that can have a positive impact on people", states Joaquim Moreira.

More sustainable processes and materials
Using more sustainable processes and materials has been a priority for the company, which is looking for credible and certified partners. The results are collections being more and more friendly for the environment and people.




Leather is the main raw material used by the company due to the excellent breathability, durability and comfort properties that this material conveys to the footwear. It comes from an importer with a Leather Working Group (LWG) seal, which guarantees that the company is following the defined standards to reduce the impact on the environment.




Other materials that constitute Felmini shoes are also selected according to this principle of sustainability and reliability. The company resorts to the use of water-based glues and soles that take into account the fundamentals of circular economy and recycling. Its famous textile linings, made up of 50% organic cotton and 50% recycled polyester, are certified with the Global Recycled Standard, and the laces are made from recycled material.




Finally, the product packing and delivery process is not left out of this equation, be it by the material used in the packing, be it by the optimization of routes for product distribution.




The company believes that the path of sustainability is made step by step and guarantees that these concrete actions of integration of more ecological materials in the production process have allowed the company to achieve its goal of reducing the environmental footprint.




"We've been proactively reducing the environmental footprint by integrating the use of renewable energies and diminishing energy and water use, finding new markets for waste products and improving our traceability. Our commitment to the responsible use of materials in our products is just one way to achieve our goal: Making Felmini a sustainable, conscious and socially responsible brand", says the company on a recently created page on its website dedicated to sustainability. This was another initiative implemented by the company to communicate transparently with its customers, informing them about the production process and the materials used.


And so, Felmini walks, step by step, "for a more sustainable world".




For more information about Felmini please refer to the company's website follwoing this

LINK.