Ownever: the new Portuguese brand of luxury handbags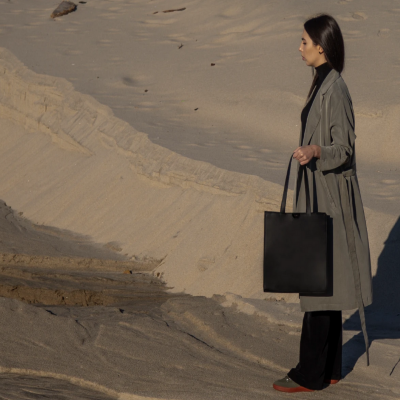 Born in March 2021, Ownever intends to ensure classic and timeless designs that can last a lifetime. To that effect, it has launched a unique edition with 136 years of warranty
"I wanted to make a difference in a world where consumerism is rampant, and in no way contribute to the fast fashion industry. We are at a turning point in history that will mark future generations. We must have the ability to choose better – and less is truly more", explains Eliana Barros, founder of the brand.

Inspired by the French lifestyle and by icons such as Françoise Hardy or Emanuelle Alt, the brand wants to differentiate itself by practising fairer prices, that is, prices that reflect the specialized work of the supplier, which includes the costs that come with guaranteeing fair wages and raw materials of ethical and sustainable origins, and the longevity of the pieces. "In addition to the use of sustainable materials, I believe that it must be ensured that workers, the planet, and the people that inhabit it are truly taken into account when creating a product", adds Eliana on the website of the brand.

Ownever means to encompass a lifestyle. Therefore, the brand offers a
repairing service for luxury handbags
, passing on the message that it is important to care for the pieces we own.
For more information about the brand, please refer to the
website following the LINK
.
Source and Image Credits: portugueseshoes.pt (LINK here)