Lemon Jelly teams up with Ocean Alive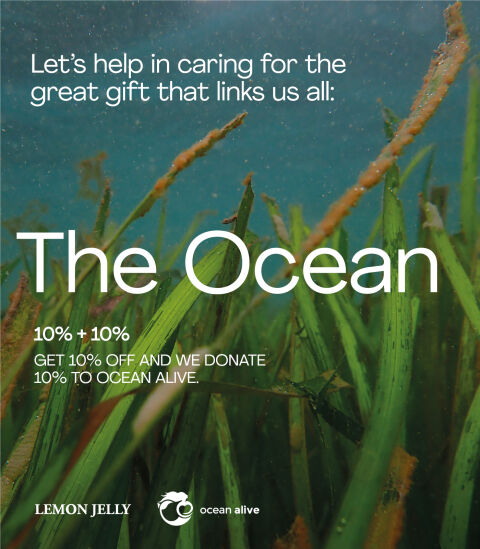 The Portuguese brand has rallied up behind the women-led Ocean Alive's mission of protecting and preserving the ocean by inviting its customers to positively contribute
Until the 30th of November, a selection of designs on the Lemon Jelly online shop will have a 10% discount. In addition, 10% of the customer purchase will revert entirely to the project of Ocean Alive. According to the brand, "Ocean Alive focuses its work on the Portuguese Sado estuary, but their actions and vision have a wider impact since the ocean belongs to us all. The connection was set, and the aim was united".

Ocean Alive is the first Portuguese cooperative dedicated to ocean protection, with UNESCO as an institutional partner. Their main goal is to protect the seagrass meadows, which are the natural aquatic habitats found in almost every continent. These ecosystems contribute directly and indirectly to our well-being, as they contribute to water purification, climate regulation, coastal protection, among other benefits.

It is not the first initiative of Lemon Jelly on sustainability. Just about one year ago, the brand launched the 'Closing The Loop'. Based on the idea that nothing is destroyed and everything is transformed, the brand collects pairs of old and used boots to transform them into new ones. The goal is to contribute to a more circular model in the footwear industry.

More information is available on the brand's Website:
HERE
.
Image Credits: lemonjelly.com