Lenna: new brand focused on solidarity and sustainability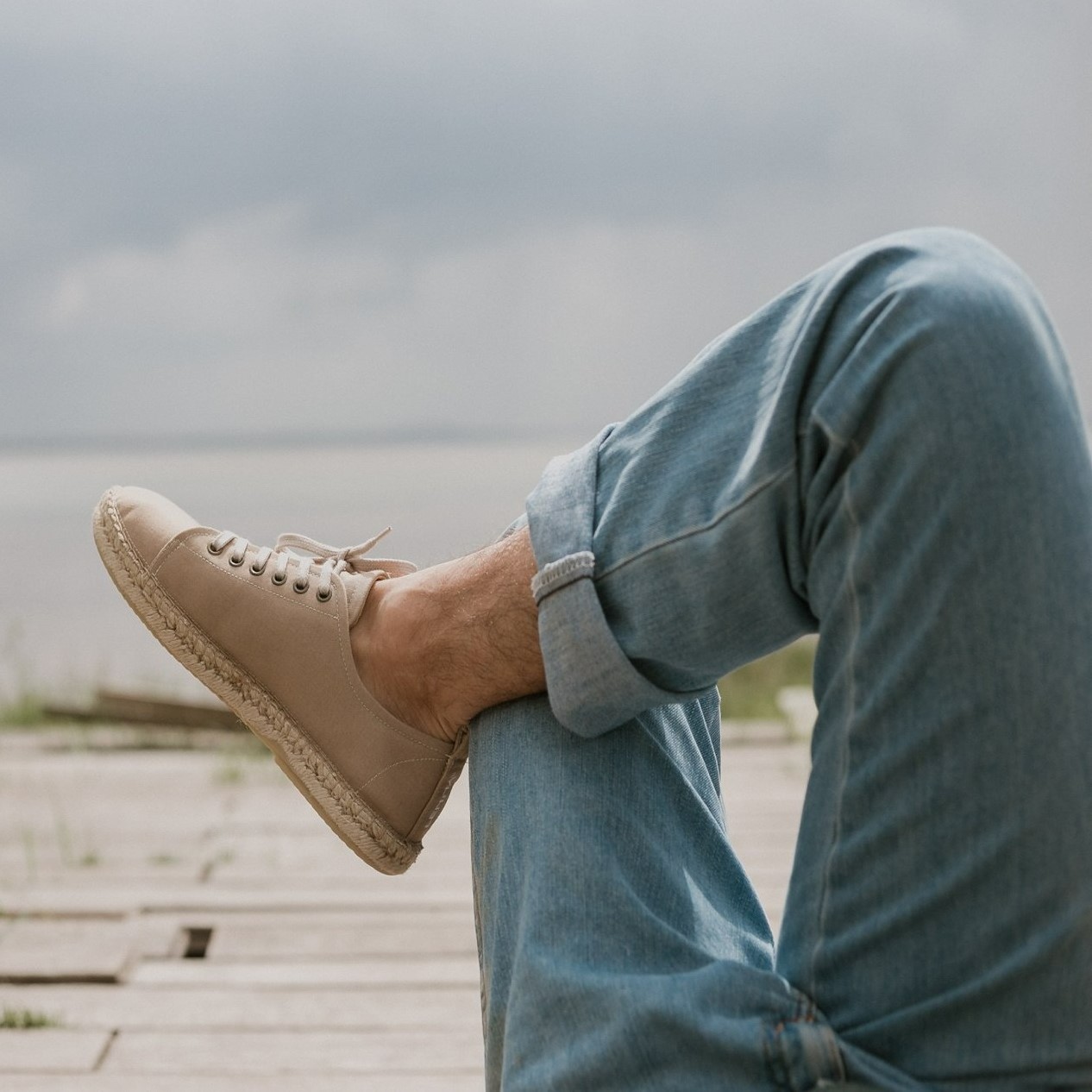 Three childhood friends joined to launch a business together: a sustainable quality project without resorting to animal products and with a strong solidarity feature. Get to know Lenna
Márcio Garcia Ribeiro, Nuno Cordeiro and João Glória. Three childhood friends joined in to fulfil the dream of launching a business together. Life did not allow them to do so earlier, as all began working from an early age, but the pandemic and the confinement changed everything. The goal was clear: to launch a sustainable quality project without resorting to animal products and with a strong solidarity feature. Thus, it was born Lenna.
The original idea came from Nuno: to create a model that would combined the best of both espadrilles and sneakers. The models of Lenna were designed to be worn either during the day or the night; at a party or on the beach or for a business trip.
According to João Glória, a commercial pilot, "the project comes at a time when the industry must find more sustainable paths", he says in statements to Portuguese newspaper PÚBLICO. He was joined by Nuno, an investment banker, and Mário, a private equity investor, to create the brand that was inspired by the fisherman's artisanal espadrilles. The name was not chosen randomly. Lenna means Led by Nature. João Glória explains, "the two 'n's highlight the importance of nature to our mission".
The brand was officially launched in July this year and presents itself as a vegan and sustainable brand, that opts for materials such as organic cotton and jute for soles. Additionally, the labels are produced from the remains of fabric and the leftovers from reused soles.
For now, two unisex models are available in twelve colours: Lenna Originals and Lenna Originals High, which differ in the height of the sole.
Besides sustainability, solidarity is a central pillar in the brand's strategy, with a special emphasis on environmental and animal welfare organizations. Hence, for each pair of shoes sold, "a part of the revenue is donated to an association" to be chosen by the customer. The brand features a set of partnerships with several organizations, backing up different causes, and it is up to the customer to select the recipient of the donation.
Among the partners' associations, it is possible to plant a tree, remove plastic from beaches or help create a maternity hospital for endangered fishes. Currently, the brand has partnerships with Quercus, Zero Waste Lab, SOS Animal, the National Association of Forestry and Environmental Companies (ANEFA) and Oceanos sem Plásticos.
For the future, the brand intends to bet on the Lenna Kids line. "This is our project: to offer a high-quality national product, with focus on comfort and lightness of the shoe", states João Glória. And "without animal cruelty, ensuring the principles of fair trade, with national-based production". To the effect, it counts with the support of the JOVAN footwear factory, in Felgueiras.
For more information about Lenna please refer to the brand's webiste following this
LINK
Source: Portuguese Shoes - Link HERE