Kering reorganizes its logistics process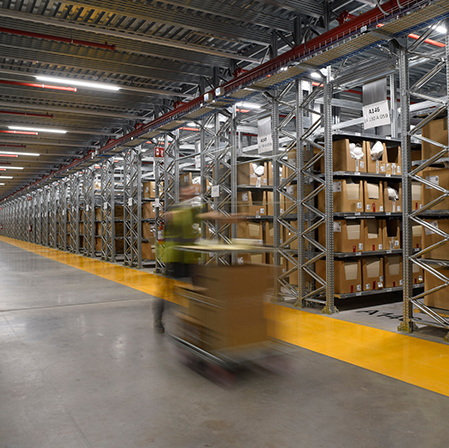 The group's new global logistics hub is located in Trecate (Novara, Piemonte), Northern Italy. The first part of the building has been operating since March 2020. The rest should be operational by the end of the second quarter 2021
Jean-François Palus, Kering Managing Director, commented: "We are transforming our worldwide logistics network in Europe, America and Asia to become fully omnichannel, to markedly increase the speed of deliveries to the benefits of our Houses and their clients. This brand new facility is another testament to Kering's commitment to Italy: the Group is continuing to invest in the country, not only in terms of its artisanal and managerial capabilities, but also its logistics competences and know-how."

The Group's new global logistics hub covers more than 162 000 square meters (equivalent to 20 rugby fields) and combines "state-of-the-art technology and automation, scalability, innovative sustainability and features for the well-being of employees", the group said in a statement.

According to Kering, the hub will meet the demand from regional warehouses, retail stores, wholesalers and e-commerce worldwide, and will significantly increase the Group's capabilities in terms of shipping (up to 80 million pieces per year) and storage (up to 20 million pieces). It will also allow to reduce lead times by 50% by increasing the speed of deliveries and to enhance collaboration with the group's brands.

More than 250 people are currently working in the facillity, with the total number of staff planned to reach approximately 900 by the end of 2022. The site is operated by XPO Logistics, Kering's longstanding logistics partner, which employs the on-site workforce dedicated to warehouse operations.