Skechers with 2.7% decline in sales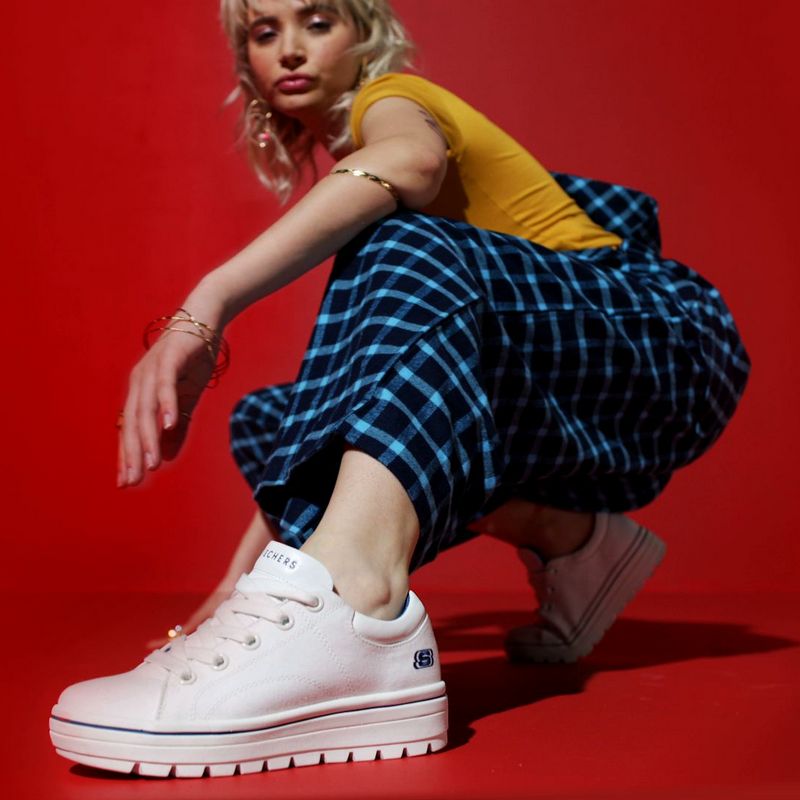 The US-based brand closed 2019 with strong results, which continued into the beginning of 2020. However, the slowdown in global markets impacted by the Covid-19 pandemic lead to a 2.7% fall in sales in quarter one
"We are in unprecedented times, facing difficult decisions daily as we navigate this global pandemic that has negatively impacted every business throughout our industry, and most others," stated Robert Greenberg, Chief Executive Officer. As the brands is working to "Prepare for the reopening of markets around the world", Greenberg adds: "We know from the triple-digit growth we are experiencing so far in this month in our ecommerce business and the positive sales trajectory of our recovering business in China, that Skechers' product continues to resonate with consumers. As our business begins to return to normal, we firmly believe that our retail partners and customers will look to a brand they trust that delivers comfort, innovation, style, and quality at a value."

"We experienced strong momentum throughout 2019, which continued into the first two months of 2020. However, due to significantly reduced economic activity in China after January, and the spread of the Covid-19 pandemic around the rest of the world in March, sales decreased by 2.7% in the first quarter. Until then, Skechers business was on track for a new first quarter sales record. We achieved the highest shipments ever from our North American and European distribution centres in January and February, and our worldwide comparable same store sales increased by 9.8% in our company-owned direct-to-consumer business for the first two months of the quarter", added David Weinberg, Chief Operating Officer.


First Quarter Results
Sales decreased by 2.7% in the period as a result of a 6.8% decrease in its international business which was partially offset by a 2.9% increase in the company's domestic business. On a constant currency basis, the company's total sales decreased by 1.2 percent. Skechers' domestic wholesale business increased by 9.0 percent, its company-owned direct-to-consumer business decreased by 4.2%, and the international wholesale business decreased by 8.4%. Skechers' international wholesale business was adversely impacted by results in China, which was down by 47% in the quarter and impacted by a significant return reserve to keep franchisee inventory levels clean with seasonally appropriate merchandise. Comparable same store sales in company-owned direct-to-consumer business decreased by 8.1%, including a decrease of 4.7% in the United States and 16.6% internationally, reflecting the closure of the majority of its company-owned stores since mid-March.

Net earnings totalled 49.1 million US dollars and diluted earnings per share were 0.32 US dollars. Adjusted net earnings and adjusted diluted earnings per share reached 59.9 million US dollars and 0.39 US dollars, respectively, and reflect the impact of negative foreign currency rates and certain purchase price adjustments related to the company's acquisition in its Mexico joint venture.

"Despite an extremely strong end to 2019 and equally strong beginning to 2020, we did see a meaningful slowdown in markets impacted by the Covid-19 pandemic", stated John Vandemore, Chief Financial Officer, adding: "We have taken decisive action to fortify our business for the duration of this crisis, including drawing down on our senior unsecured credit facility, actively managing operating expenses, inventory levels and production orders, and deferring non-critical capital expenditures".


Outlook
Skechers is not providing any further financial guidance at this time given the ongoing business disruption and substantial uncertainty surrounding the impact of the Covid-19 pandemic on its business globally.