Record-breaking amount raised by Skechers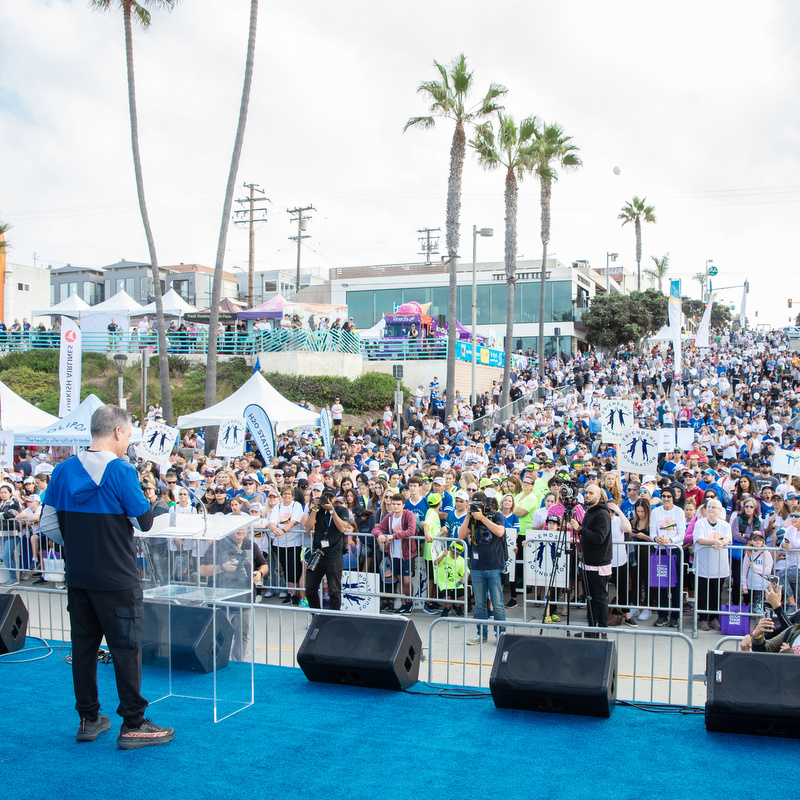 During its 11th edition of the Annual Skechers Pier to Pier Friendship Walk more than 2 million US dollars in were raised for children with special needs and students
The Skechers Pier to Pier Friendship Walk continued the Skechers Foundation's 11-year tradition of record-breaking donations for children by raising more than 2.2 million US dollars for children with special needs and education at Sunday's event.

Supported by lead presenter Nickelodeon, media sponsor NBC4 Southern California, airline sponsor Turkish Airlines and generous businesses, the event launched its second decade with a special performance by this season's America's Got Talent winner, global superstar Kodi Lee; returning sports legends Sugar Ray Leonard and Tommy Lasorda; and more than 17 000 registered walkers.

Since 2009, the Skechers Pier to Pier Friendship Walk has raised more than 13 million US dollars for The Friendship Foundation, public schools and scholarship funds for exceptional students. The Friendship Foundation assists children with special needs and their families through one-on-one peer mentoring and social recreational activities such as summer camps, outings to sporting events and classes that include music, yoga, cooking, art and drama. The event also helps education foundations maintain and enhance their schools in areas like technology, music, and science, from reducing class sizes and updating labs, libraries and facilities to protecting teachers' jobs. The Skechers Foundation's national scholarship program awards 100 000 US dollars annually to students who have financial need and proven excellence in academics, athletics and leadership.

About the Skechers Foundation

The Skechers Foundation was established to provide families around the world with the necessities and skills to succeed in life. In addition to organizing the Skechers Pier to Pier Friendship Walk, the Skechers Foundation funds tax-exempt, 501(c)(3) nonprofit organizations that provide education and job training, shoes, clothing, fitness and nutrition guidance to communities in need.