adidas and Prada in collaboration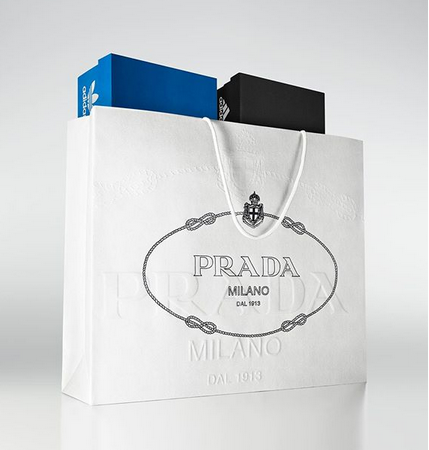 The announcement was made on Instagram with a suggestive tag and comment: #Pradaforadidas Coming soon.
Italy-based luxury brand Prada is collaborating with sportswear giant adidas.
The announcement was made on Social Network Instagram yesterday and the three accounts, Prada, adidas and adidas Originals, posted the same photo, at the same time, and using the hashtag #Pradaforadidas and the suggestive comment Coming Soon.
The picture features a white Prada logo cardboard carrier bag with two adidas shoeboxes showing from the top of the bag (the blue box used by adidas Originals and the black version associated with the main line).

Image credits: adidas and Prada's Instagram pages