Vietnamese workers reluctant to go back to work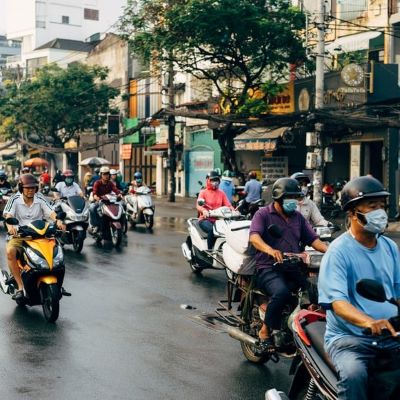 Generalized labour shortage across the manufacturing sector slows down Vietnam's economic recovery, despite companies offering better wages and benefits to attract workers back
According to a survey conducted by the Ho Chi Minh City's University of Economics, disclosed last December, around 370 000 migrant workers are unlikely to return to the city from their hometowns. Of these, 140 000 have decided not to return in definitive, while 230 000 have no plans still to return. The survey also forecasted that Ho Chi Minh City would continue to see its labour pool shrink in the coming months and that unemployment will probably rise. An early estimation, done by the recruitment platform Viec.LamTot.com, also concluded that 42% of workers are not planning to return to Ho Chi Minh City, despite more attractive salaries.

The same survey determined that workers are particularly worried over compliance with COVID-19 safety regulations and travel conditions from their hometowns. In a research note, Bank of America suggested that Vietnamese may be reluctant to return to work due to both physical and mental health concerns.

During the lockdown, many workers had to comply with the "three on-site" model, which meant that eating, living and working needed to be done within the factory's premises. Many had difficulty providing adequate living conditions for their workers, who were crammed in warehouse buildings and parking lots. Others, feeling they could not bear the costs of housing their workers, chose to shut down production, leaving thousands of workers with no income.

Therefore, when the imposed restrictions to contain the summer's wave of the COVID-19 pandemic were lifted, tens of thousands of workers left for their hometowns. The labour shortage is especially felt in Ho Chi Minh City and Binh Duong southern province, both home to two of Vietnam's largest industrial parks.

Image Credits: Markus Winkler on Unsplash