Under Armour reports net loss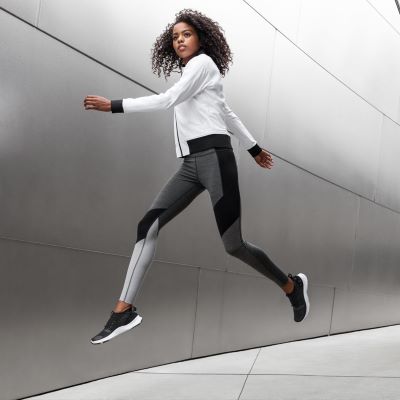 The company announced unaudited results for its transition quarter ended on the 31st of March. Despite revenue growth, Under Armour posted a net loss of 60 million USD. Footwear sales declined
"Having successfully executed a multi-year transformation and after delivering a record year in 2021 – we are continuing to serve the needs of athletes amid an increasingly more uncertain marketplace. As global supply challenges and emergent COVID-19 impacts in China eventually normalize, we are confident that the strength of the Under Armour brand coupled with our powerful growth strategy positions us well to deliver sustainable, profitable returns to shareholders over the long-term", commented said Under Armour President and CEO Patrik Frisk.



Transition Quarter Results
In the three months ended on the 31st of March, Under Armour's revenue totalled 1.3 billion US dollars, up by 3% (by 4% currency neutral), as compared to the same period last year.





Wholesale revenue grew by 4%, reaching 829 million euros, and direct-to-consumer sales rose by 1%, generating 441 million US dollars, driven by a 2% growth in e-commerce, which represented 45% of the total direct-to-consumer business during the quarter.





In this transition quarter, the North American region reported a revenue increase of 4%, totalling 841 million US dollars, while international revenue grew by 1%, reaching 456 million US dollars (by 3% currency neutral), on a comparable basis to the same period of fiscal 2021. In the EMEA region, revenue rose by 18% (by 22% currency neutral) and decreased by 14% (down by 13% currency neutral) and by 6% (down by 5% currency neutral) in the Asia-Pacific and Latin America regions, respectively.





By category, apparel revenue grew by 8%, adding up to 877 million US dollars, and footwear revenue declined by 4%, amounting to 297 million US dollars. Accessories revenue decreased by 18% to 97 million US dollars.





Under Armour posted a net loss of 60 million US dollars, and an adjusted net loss of 3 million US dollars. Diluted loss per share was 0.13 US dollars, and adjusted diluted loss per share corresponded to 0.01 US dollars.



Fiscal Year End Change
The company announced in February that changed its fiscal year from the 31st of December to the 31st of March. Following a three-month transition period (1st of January 1 to 31st March 2022), Under Armour's fiscal year 2023 will run from the 1st of April through the 31st of March 2023. There will be no fiscal year 2022.



Fiscal 2023 Outlook
For fiscal 2023, Under Armour is expecting a revenue increase between 5% to 7%, versus the comparable baseline period of 5.7 billion US dollars, reflecting a mid-single-digit growth rate in North America and a low-teens growth rate in the international business.





The company noted that the forecast "includes approximately three percentage points of headwinds related to our strategic decision to work with our vendors and customers to cancel orders affected by capacity issues, supply chain delays, and emergent COVID-19 impacts in China".








Image Credits: wedgeandlever.com