Under Armour announces fourth quarter and full year 2021 results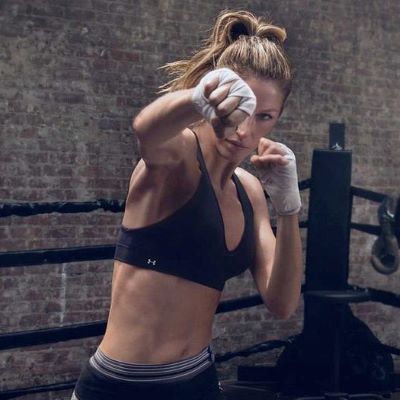 The Baltimore-based group has reported revenue growth of 27% in 2021, reaching 5.7 billion US dollars, as compared to the prior year. In the fourth quarter, revenue totalled 1.5 billion US dollars
"The final quarter of 2021 demonstrated the power and consistency of Under Armour's strategic playbook, which allowed us to capitalize on improving brand strength and consumer demand. By staying hyper-focused on operational excellence and serving the needs of athletes, we were able to deliver record revenue and earnings results for the full year. Amid a dynamic environment with ongoing COVID-19 impacts and resultant supply chain headwinds, I am proud of how consistently our global teams continue to execute our plan. As we navigate ongoing uncertainty in the marketplace, we remain focused on delivering industry-leading innovations, premium experiences, and empowering those who strive for more", commented Armour President and CEO Patrik Frisk.

Fourth Quarter Results
(all comparisons are between fourth quarter 2021 and fourth quarter 2020)





In the fourth quarter of fiscal 2021, which ended on the 31st of December, the company's revenue increased by 9%, reaching 1.5 billion US dollars (up by 8% currency neutral).





Wholesale revenue grew by 16% in this period, totalling 768 million US dollars, and direct-to-consumer revenue rose by 10%, amounting to 720 million US dollars. E-commerce sales increased by 4%, representing 42% of the total direct-to-consumer business during the quarter.





In the fourth quarter of the prior fiscal year, North America revenue grew by 15%, reaching 1.1 billion US dollars, and international revenue increased by 3% to 461 million US dollars (up by 2% currency neutral). Within the international business, the EMEA region was the only one to post growth, respectively, of 24% (up by 23% currency neutral). Asia-Pacific region revenue declined by 6% (down by 7% currency neutral) and Latin America revenue decreased by 22% (down by 23% currency neutral).





By category, in the last quarter of 2021, apparel revenue grew by 18%, totalling 1.1 billion US dollars and footwear revenue increased by 17%, reaching 283 million US dollars. Accessories revenue declined by 27% to 107 million US dollars.





Under Armour reported net income of 110 million US dollars in this period and adjusted net income of 67 million US dollars. Diluted earnings per share corresponded to 0.23 US dollars and adjusted diluted earnings per share to 0.14 US dollars.



Full Year Results
(all comparisons are between full year 2021 and full year 2020)





In 2021, wholesale revenue increased by 36%, totalling 3.2 billion US dollars, and direct-to-consumer revenue grew by 26%, amounting to 2.3 billion US dollars. E-commerce revenue rose by 4%, representing 39% of the total direct-to-consumer business.





The North America region posted an increase in revenue of 29% in 2020, reaching 3.8 billion US dollars, and international revenue rose by 34% to 1.9 million US dollars (up by 28% currency neutral). Within the international business, all regions reported growth: the EMEA region revenue was up by 41% (up by 35% currency neutral), the Asia Pacific region revenue increased by 32% (up by 23% currency neutral) and Latin America revenue was up by 18% (up by 14% currency neutral).





By category, last year, apparel revenue rose by 33% to 3.8 billion US dollars and footwear revenue grew by 35%, totalling 1.3 billion US dollars. Accessories revenue increased by 12%, reaching 462 million US dollars.





In 2021, gross margin widened by 210 basis points to 50.3% and adjusted gross margin by 180 basis points to 50.4%, "driven by benefits from pricing and favourable changes in foreign currency, partially offset by the absence of MyFitnessPal, elevated freight expenses, and unfavourable channel mix".





Under Armour's net income totalled 360 million US dollars and adjusted net income was of 397 million US dollars. Diluted earnings per share corresponded to 0.77 US dollars and adjusted diluted earnings per share to 0.85 US dollars.








Image Credits: businessinsider.com