Under Armour CEO steps down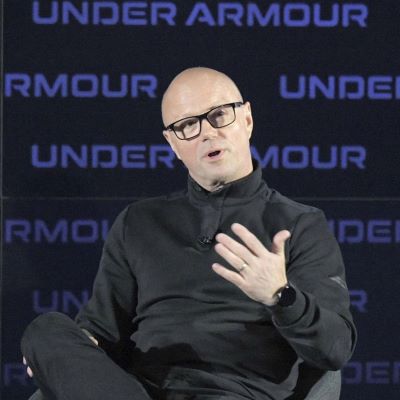 The company announced that Patrik Frisk will step down as President and CEO, effective 1st of June. Colin Browne, currently COO, will act as interim President and CEO until a new name is appointed
Frisk, who joined Under Armour in 2017, will support the transition, remaining as an advisor through the 1st of September. He has been credited with assisting architect Under Armour's long-term strategic plan that emphasized the company's commitment to athletic performance by reengineering its structure, systems, and go-to-market process.

"On behalf of the board, I want to thank Patrik for his valuable contributions to Under Armour over the past five years. During his tenure, we made significant strides in advancing enterprise-wide operational excellence, and Patrik's steadfast leadership has been crucial to strengthening our foundation and positioning the company for our next growth phase", commented said Kevin Plank, Under Armour Founder, Executive Chairman and Brand Chief. "As we search for Patrik's permanent successor, Colin's experience as a seasoned executive in our industry and leading critical operational aspects of our business will serve Under Armour well as interim CEO", he added.

Colin Browne, who has been at Under Armour since 2016, has held the role of COO since 2020, overseeing supply chain, global planning, sustainability, information technology, enterprise data management, commercial optimization, go-to-market strategy, and distribution capabilities. The Baltimore-based company underlined that his leadership has been critical to navigating global supply challenges caused by the pandemic.

Image Credits: americanceo.club