TOWORKFOR unveils sustainability project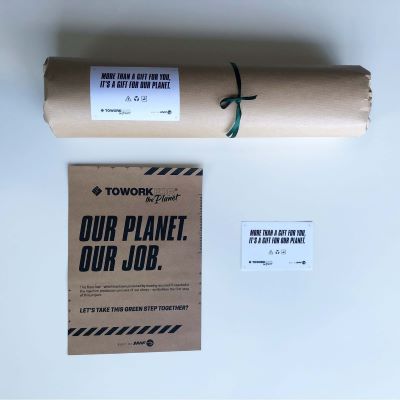 The Portuguese safety footwear brand made use of the International Day of Forests to unveil its new sustainability project – "TOWORKFOR THE PLANET" – as well as its new environmental goals
Broadly speaking, the company is targeting to reduce (at least) 25% of waste production and 50% of carbon emissions by 2025. To this end, it promises to involve all departments in this environmental mission, passing through all stages of footwear creation: from development to production, from packaging to distribution.
According to the brand, "these ambitious goals represent a 5-year advancement concerning the environmental goals of the footwear industry, outlined recently in the Green Pact of APICCAPS, and of which the AMF and TOWORKFOR, of course, are also part". To signal this environmental commitment, TOWORKFOR launched the video manifesto "OUR PLANET, OUR JOB", along with the official project page.

In addition, it has prepared a Guerrilla Marketing Action directed to its main distributors with an example of what it intends to do: a floor mat produced with more than 50% recycled and reused PU, a raw material that would be wasted in the production of TOWORKFOR work shoes. "This is also an invitation for them to get to know and follow the evolution of the project, as it will sum up all the actions, news, and changes made on the path to sustainability", adds the brand.
Source and Image Credits: portugueseshoes.pt