TOWORKFOR wins e-commerce awards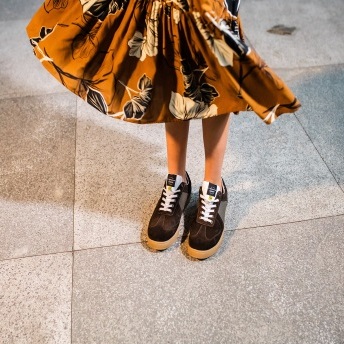 The online store TOWORKFOR was considered E-Commerce of the Year in Clothing and Footwear and won two more prizes in the 1st edition of the Portugal E-Commerce Awards
The Lisbon Awards Group initiative is carried out in partnership with ECO, a digital economic newspaper, and aims to distinguish the best e-commerce projects in the country.

TOWORKFOR, the brand of the company AMF Safety Shoes was also distinguished with Gold and Silver in the categories of Best Product Explanation and Best After-Sales Service, respectively.

Orlando Andrade, interviewed by Eco, guarantees that "what started out as an experience, gave rise to a sales channel in rapid growth and to which we give more and more importance and attention". The marketing director of AMF Safety Shoes argues that "TOWORKFOR's effective presence in terms of e-commerce, whether through the online store or in marketplaces, is already a strategic objective of the brand".

"TOWORKFOR's online store was considered E-Commerce of the Year in Apparel and Footwear, being distinguished with Gold and Silver in the categories of Best After Sales Service and Best Product Explanation. We chose these categories because they are two fundamental aspects from the point of view of the final consumer. A recognition that made us very satisfied, obviously, but it is important to remember that this achievement is due solely and exclusively to excellent teamwork, not only from the Marketing department, but from everyone involved, from shoe production, to the team of packaging and shipping orders", added Orlando Andrade.

"The advantages of buying safety shoes at the official TOWORKFOR online store are numerous, from the speed of shipping, free shipping, the possibility of exchanging / returning orders and the complete offer of the brand. But the main distinguishing factor is in the product itself, since we only market TOWORKFOR products. In this sense, our main competitors are the other brands of safety / work shoes. Of course, there are distributors that also sell TOWORKFOR, but that we do not see as competitors. In fact, we try not to compete with our distributors who also sell online, although we always work to make our service the best. And I believe it is. But at the end of the day, what we really want is for the end consumer to choose TOWORKFOR".

For more information about TOWORKFOR please refer to the brand's website following this
LINK
.