Tod's and Lamborghini announce partnership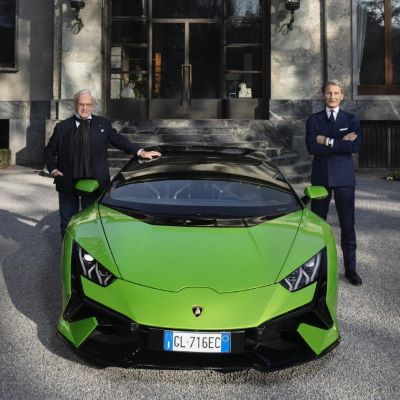 The luxury group and the manufacturer of sports cars have announced an exclusive collaboration, "with an undisputed Italian touch", across an extensive range of products
The aim of this partnership, which will cover a range of luxury leather goods, shoes, apparel and accessories, is to celebrate the Italian craftsmanship and tradition, as well as the technical research and innovation capabilities that, in their view, define both of the companies.

"Tod's was founded at the beginning of last century by a passionate and visionary artisan. About 50 years after, Ferruccio Lamborghini made his dream come true and founded a company moved by the same passion and vision, with a relentless commitment to research and innovation", commented Stephan Winkelmann, Chairman and CEO of Automobili Lamborghini. "We are proud of this collaboration that sports an undisputed Italian touch".

"Lamborghini represents the highest expression of design and technical integrity in the automotive industry", stated Diego della Valle, President and CEO of Tod's Group, emphasizing that "the attention to detail, the constant research and innovation are key values for both brands, and truly represent Italian style".

Image Credits: finance.yahoo.com