Tod's founding family drops plan to delist company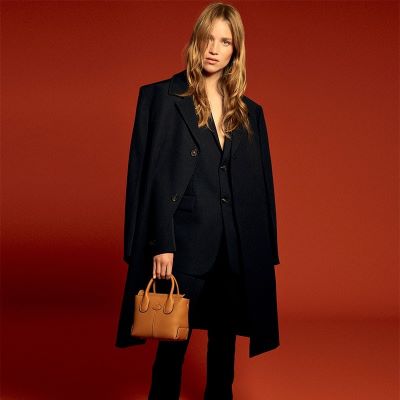 The Della Valle family said that it has abandoned the plans to merge with Tod's, which would have enabled to delist the luxury group from the Milan stock exchange. Tod's is to remain public
The family had proposed in August to buy out other investors at 40 euros a share, but it announced in October that it had failed to meet the 90% threshold. The delisting of the company could have gone ahead via a merger with DeVa Finance, but the investment vehicle of Diego Della Valle, the chairman, CEO and controlling shareholder of Tod's, decided not to carry on with an operation that could be seen as "hostile or at least 'not market friendly'".

"The price of 40 euros per share offered to the market was the result of a careful analysis carried out with correctness and transparency. However, we noted that some of our shareholders believed the value of the Tod's group to be significantly higher than our valuation and preferred to remain in possession of their shares", commented Diego Della Valle, Sole Director of DeVa Finance as well as Chairman, Chief Executive Officer and controlling shareholder of Tod's.

"We are taking this message carefully and as an incentive to pursue our plans, which go through the development of the individual brands and their capital enhancement, which we believe have huge growth potential in the medium term", he added.

Tod's has been struggling to keep up with the rest of the luxury industry and to appeal to younger generations. The family's initial goal was to provide the group's four brands - namely Tod's, Roger Vivier, Hogan and Fay - "strong individual visibility and great operational autonomy", without having to report quarterly results.

Image Credits: tods.com