Tod's exceeds pre-pandemic levels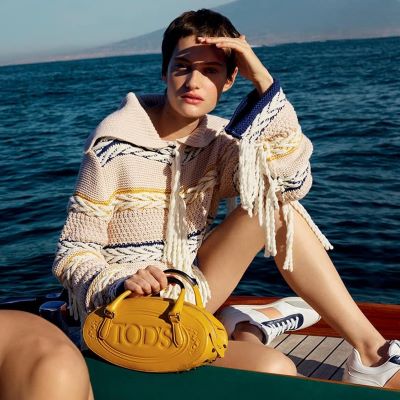 The Italian-based luxury group, whose revenue in the first half of 2022 grew by 17.4% year-over-year to 467.5 million euros, reported having "returned to values higher than those of 2019"
"Thanks to the revenue growth, the half year recorded an improvement also in operating profit. We are satisfied with these results, which confirm the appreciation for the outstanding positioning of our brands and the high quality of our products", commented Diego Della Valle, Chairman and CEO of the Group.

Tod's recorded an operating result of 17.7 million euros in the first six months of the year, with a 3.8 margin on sales, as compared to the operating loss of 2.7 million euros in the same period of last year.



Brands
Tod's brand revenue in this period amounted to 233.5 million euros, up by 24%, and Rogen Vivier's revenue reached 118.7 million euros, on a comparable basis to the first half of 2021. Hogan and Fay posted revenues of 95.9 million (up by 18%) euros and 19.6 million euros (up by 17%), respectively.



Product Category
In the first half of the current fiscal year, shoe sales increased by 13%, generating 369.3 million euros, leather goods and accessories revenue grew by 44% to 71.8 million euros, and apparel sales rose by 22% to 25.7 million euros, on a comparable basis with the same half of the last year.




Region
The luxury group reported double-digit growth in all markets, except for Greater China, where sales declined by 13%, amounting to 135.6 million euros, as compared to the first half of 2021.





In the American market (Northern and Southern America), the group maintained its good performance, as sales were up by 49% in this period, reaching 38 million euros. Sales in Italy added up to 109.5 million euros, reflecting a growth of 23%, and, in the rest of Europe, revenue grew by 37% to 102.3 million euros, year-over-year. The rest of the world recorded a sales increase of 54% to 82.0 million euros.



Outlook
"Meanwhile, we carefully look at the performance of international markets, currently difficult and full of unknowns, both from an economic and geopolitical point of view. We therefore pay the utmost attention to the evolution of costs related to energy, logistics and raw materials. We also consider as priorities the rationalization and efficiency of the distribution network and the development of the omnichannel channel, with the aim of increasing like-for-like and higher-margin turnover", added Diego Della Valle, Chairman and CEO of the Group, while looking into the remaining year.








Image Credits: tods.com