Puma with new North American headquarter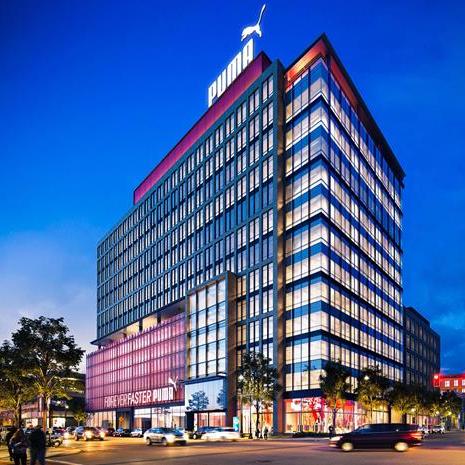 The company believes that moving to a larger, unified location at Assembly Row in Somerville, Massachusetts, will provide for growth and best-in-class employee experience
As part of its growth, retention and recruitment strategy, sports company Puma North America, Inc. announced plans to establish a new North American headquarters in Somerville, Massachusetts in 2021. The new headquarters will bring together two Puma offices, currently based in Boston and Westford.
"We're excited to bring together our talented North American employees in Somerville, a diverse, vibrant city that reflects our values and culture, and will allow us to retain and recruit the best talent across our front and back-end operations", commented Bob Philion, President and CEO of PUMA North America, adding: "This new headquarters will allow us to better collaborate, foster diversity of thought, creativity and innovation, and have fun while doing it."
The new headquarters, located in Somerville, provides the company with five floors of office space totalling 150 000 square feet. Puma intends to have approximately 550 positions at the location once the move is complete, representing more than 20% growth of its workforce. There will also be a 19 000 square-foot roof deck, complete with a recreational area and basketball court. The facility provides employees access to a state-of-the-art fitness center, an on-location kids room, ample bike storage and a 2 300 square-foot balcony.


"Our brand mantra, Forever Faster, spans everything we do - from making to marketing and every discipline in between", commented Adam Petrick, Global Director of Brand and Marketing at Puma, adding: "We need to be faster than ever in the way we react and adapt. Somerville is a city buzzing with creative, diverse energy that will help us live out our Forever Faster mentality."