Puma uplifts full-year guidance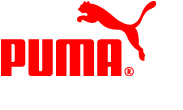 The Germany-based sportswear brand expects its net profit to improve significantly in 2018 and has therefore slightly increased its year-end earnings forecast after publishing its provisional numbers for the first quarter

In the first quarter of 2018, consolidated sales (currency adjusted) increased by approximately 21% (approximately 12% in reported terms) totaling 1.131 billion euros compared to 1.005 billion euros in the first quarter last year.

In the same period, the operating result (EBIT) increased to approximately 112 million euros (compares to 70 million euros in quarter 1 in 2017).

The first quarter saw a strong increase in sales and profitability, but several uncertainties in the business environment have recently been acknowledge by the brand as having an impact on their results. This includes adverse and volatile currency developments, political instabilities as well as the uncertain trade environment between the USA and China. As a result, Puma is adjusting the guidance for the full year 2018 slightly as they now expect currency adjusted sales to increase between 10% and 12% (previous guidance: currency adjusted to increase by approximately 10%). The operating result (EBIT) is now anticipated to come in between 310 million euros and 330 million euros (previous guidance: between 305 million euros and 325 million euros).

In line with the previous guidance, Puma's management still expects net earnings to improve significantly in 2018.