Puma with strong sales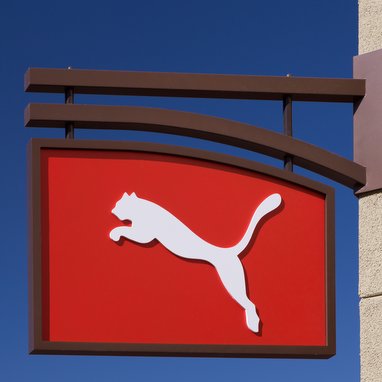 In the first quarter of the year, Puma sales increased by 21.5% currency-adjusted totaling 1 131 million euros (+12.5% reported) with double-digit growth in all regions and product segments

"We started the year with both first-quarter sales and profitability (EBIT) coming in stronger than we had expected", commented Bjørn Gulden, Chief Executive Officer of PUMA, adding: "The double-digit sales growth in all regions and product segments, including an exceptionally high growth in Asia, led to a very strong 21.5% organic sales increase. Operating result even grew by 60% to 112 million euros due to higher sales, an improvement in our gross margin of 110 basis points and a tight OPEX management. Because of an uncertain business environment caused by volatile currency rates and the difficult economic trade environment, we raised our outlook for the full year only slightly. We now expect our sales to grow 10% to 12% in local currency (previous 10%) and EBIT to come in between € 310 to € 330 million (previous € 305 to € 325 million)."


First quarter 2018

PUMA's sales growth continued in the first quarter of 2018. Sales increased by 21.5% currency-adjusted totaling 1 131.1 million euros (+12.5% reported) compared to 1 005.1 million euros last year. Due to the strength of the Euro against all other major currencies during the first quarter 2018, there is a 9% negative difference between sales growth in euro and constant-currency terms.

All regions and product segments supported the sales growth with a currency-adjusted double-digit increase. Particularly the Asia/ Pacific region, driven by China, achieved a strong sales growth of 34.8% in the first quarter. Footwear continued to be the main growth driver followed by Apparel and Accessories. Running and Training as well as Sportstyle were the categories with the strongest growth rates.

In the same period, net earnings went up by 35.8%, reaching 67.4 million euros (last year: 49.6 million euros).


Outlook 2018
The first quarter saw a strong increase in sales and profitability, but several uncertainties in the business environment have recently developed. This includes adverse and volatile currency developments, political instabilities as well as the uncertain trade environment between the USA and China. Therefore, Puma decided to adjust slighly their guidance for the full year 2018. PUMA now expects that currency-adjusted sales will increase between 10% and 12%. The operating result (EBIT) is now anticipated to come in between 310 million euros and 330 million euros (previous guidance: between 305 million euros and 325 million euros). In line with the previous guidance, the management still expects net earnings to improve significantly in 2018.