Portuguese Raw Material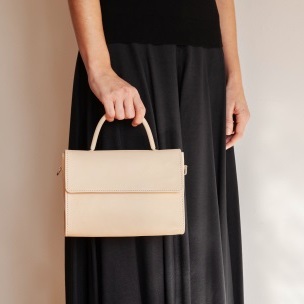 All the brands presented today have a common denominator: they are created, designed and managed by passionate people who see the brand as an opportunity to grow, transform and overcome challenges
WAYZ
www.wayzforlife.com
Pedro and Daniel met during a Design and Footwear course. Pedro has a degree in Business Management, Daniel has a degree in Product Design. When they first met, they quickly realized that the
passion for sneakers
was common. In 2018, they created Wayz, a brand with
strong environmental concerns
: sneakers produced ethically, using environmentally friendly materials, a local supply and production chain - between Felgueiras, Ovar and São João da Madeira -, and with an original design.
"After 18 years working in the retail sector, where companies struggle every year to sell more quantities at a lower cost, I realized that this was not what I wanted for me. I met Daniel on a footwear design and production course and, after some time, we created WAYZ", commented Pedro Maçana, co-founder of the Porto-based startup.

The first WAYZ collection was launched with 4 models (each with several colours) made with recycled and biodegradable materials, from high quality cow leather, the bi-leather, RPET (recycled plastic), to recycled rubber. "WAYZ's partners are family businesses, with decades of experience in the footwear sector, where working conditions are dignified and labor laws are respected. For us, it could not be otherwise. We do not want low-cost production where people and the conditions in which they work do not matter. Price is not everything", added Daniel Gonçalves, co-founder of WAYZ.
Made to last, timeless, comfortable, versatile and unisex, WAYZ are humanistic sneakers because they care about people and the planet.
SUL Bags
www.sul-bags.com
"We love warm breezes" is the motto adopted by Sul, a new brand making bags and purses with
acacia tanned leather
. "Each SUL article is carefully
handcrafted as a single piece
until it becomes what we have dreamt it to be. Created in very small-scale editions, SUL pieces are made only with leathers that inspire us. If we come across an exquisite leather that fulfils our design standards, we will use it, even if it means making only one item." The material used - acacia tanned leather - often presents slight imperfections or slight scars. "They are not defects, but characteristics. They are part of the texture and reveal the history of the
animal, giving it character. We like them to stay that way, without polishing or chemical treatments that remove them."
NUUK
www.nuukjewellery.com
With an educational background in marketing and publishing, Joana Carvalho was soon fascinated by and fell in love with the world of fashion. The passion was combined with her desire to have her own company: "I have been surrounded by entrepreneurs since I was very small (all my family had their own businesses), so you could say I was practically born with this desire to have something of my own. Since they were all in the textile industry, it was easy for me to connect with the world of fashion, and since I have always loved rings, I thought a jewellery brand would be the best option!"
This is how Nuuk was born in 2014. Joana and her mother, Paula, joined forces and together developed the brand's philosophy, which is to find inspiration in the
simplicity of each woman
. The brand uses linear and geometric patterns, in addition to natural and delicate materials that create timeless pieces that reflect a concrete state of modern life and style. Each piece is original and designed to inspire an urban and modern appearance that is also simple and elegant and suitable for all occasions. All the pieces are exclusively designed and manufactured in Porto, Portugal, with the focus always on quality and durability.
"My main project just now is to focus online. Including sales, social media and development of the site." Joana Carvalho's jewellery is now available in the USA, France, Germany and Belgium.