Portuguese brands innovate while getting inspired by tradition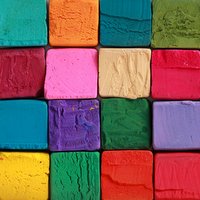 Cultural roots are the inspirational starting point for footwear brands in Portugal. Lazuli, Pelcor, rutz and Green Boots are examples of this recent trend

Brand
Lazuli
gets its name from the blue of the semiprecious stone
lapis lazuli
. Allying tradition and modernity, in their most recent collection they got inspired from one of the symbols of Portugal, the
azulejo
, a kind of tin-glazed ceramic tilework. According to the brand, all details in the shoes are carefully attained, as they are key elements to reinterpret the aspects of their inspiration. An example of that is the
azulezo
logos printed in the insoles. The brand's moto is
Lazuli, Portuguese inspiration
, expressing the strong will to recover the identity with Portuguese roots. Despite its short life, the brand is already present in several stores in Portugal, as well as in Italy, Saudi Arabia, South Africa and Switzerland.
Pelcor
is a Portuguese brand producing fashion accessories in cork skin, a vegetal fabric extracted from the cork oak tree that thrives in the Mediterranean. A symbol of renewal and longevity, the cork oak has a lifetime of 250-350 years and is the only tree whose bark regenerates itself after each harvest. It takes 20 to 25 years before the first cork can be removed from a cork oak. After the first extraction, cork can be harvested every nine years. An adult cork oak produces several hundred pounds at each harvesting and will live for many generations. It survives and prospers as part of a unique worldwide ecosystem: the cork oak meadow. After the
tiradia
(process of harvesting), the cork is left to dry in the meadow. Raw planks of cork are then boiled, making them more elastic and easier to flatten, after which they are sorted by thickness and quality. Pelcor focuses on design and innovation, combining the unique material used with local manufacturing facilities. The idea is to create eco-friendly products that are sustainable and contribute to the renewal of the ecosystem.
Another recent brand working with cork is
rutz
, which resulted from a passion for women's footwear and a wish to innovate, and joined two of the major industries in Portugal: cork and footwear. What differentiates the brand from others is the strong bet on the design and the powerful colors. The moto of the brand is
walk in cork
, and it recalls the roots of its creators and their believe in sustainability by choosing an eco-friendly material.
Also working with tradition recovery is
Green Boots
. Their motto could be "tradition gets together with modernity", as the brand gives a new life to the half century old Portuguese working boots, allying it to what would become the distinctive element of the brand: sustainability. This characteristic is expressed on the materials used, such as recycled and reused tire rubber for the soles, allowing extra comfort and durability. The interior of the shoes consist of serge in cotton and blends, whose main characteristic is the breathability; cork pieces are also one of the materials used.
Tradition and modernity, past and future might sound like conflicting realities and concepts, but Portuguese footwear and accessories brands are proving it wrong. Lazuli, rutz, Pelcor and Green Boots can be quoted as examples of a new kind of rurbanism, where the new urban world gets in touch with its cultural roots and its tradition.