Nike announces fourth quarter and full year results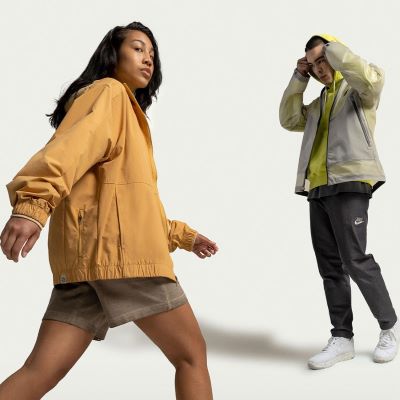 The US-based company posted full year revenue growth despite the impact of COVID-19-related disruptions in China and higher freight and logistics costs in the fourth quarter performance
"Nike's results this fiscal year are a testament to the unmatched strength of our brands and our deep connection with consumers. Our competitive advantages, including our pipeline of innovative product and expanding digital leadership, prove that our strategy is working as we create value through our relentless drive to serve the future of sport", commented John Donahoe, President and CEO of Nike.



Full Year Results
In full year 2022, Nike's revenue increased by 5% as reported, and by 6% on a currency-neutral basis, reaching 46.7 billion US dollars, on a comparable basis to the prior fiscal year.





Nike brand's revenue rose by 5%, as reported, and by 6% on a currency-neutral basis, reaching 44.4 billion US dollars. Converse's revenue grew by 6% as reported and by 7% on a currency-neutral basis, adding up to 2.3 billion US dollars. The company reported that these results were driven by double-digit growth in the Nike direct business, which was also partially offset by slight declines in wholesale revenues.





In the twelve-months to the 31st of May, gross margin widened by 120 basis points to 46%, as compared to the prior fiscal year, mainly due to margin expansion in the Direct-business, a higher mix of full-prices sales and favourable changes in net foreign currency exchange rates, partially offset by elevated freight and logistics costs, as well as higher inventory obsolescence reserves in Greater China during the last quarter.



Net income for full year 2022 totalled 6.0 billion US dollars and diluted earnings per share stood at 3.75 US dollars.



Fourth Quarter Results
In the last quarter of fiscal 2022, Nike's revenue totalled 12.2 billion US dollars, reflecting a decline of 1%, as compared to the same period of the prior year; on a currency-neutral basis, revenue was up by 3%.





Nike brand's revenue amounted to 11.7 billion US dollars, down by 1% as reported, and up by 3% on a currency-neutral basis, led by a 20% growth in the EMEA region. Converse's revenue decreased by 1% on a reported basis, and increased by 3% on a currency-neutral basis, reaching 593 million US dollars, due to wholesale revenue declines offset by growth in our direct-to-consumer business.





In the three months to the 31st of May, net income totalled 1.4 billion US dollars and diluted earnings per share corresponded to 0.90 US dollars.







Image Credits: news.nike.com